For those of you who are lucky enough to have a Trader Joe's nearby, you know that they have some pretty AMAZING staple products that fly off the shelves rather quickly. Personally, we don't think that the cauliflower everything trend is going anywhere any time soon, so the more cauli gnocchi and rice recipes, the better. In support of your busy schedules and expensive excursions coming up this summer, we decided to round up 10 EASY and CHEAP Trader Joe's recipes that will have you whipping up delicious meals in no time.
For those of you who are trying to keep it cleaner this summer, we've got a SPECIAL surprise at the bottom (DISCOUNT CODE & GROCERY SHOPPING GUIDE), so keep reading!!
TJ's Product(s): Cauliflower Gnocchi
It's evident that this is a solid go-to. We shared a homemade gnocchi recipe here, but if you have a TJ's near by grab a bag and make this recipe.
TJ's Product(s): Carne, Frozen Corn, Feta, Mixed Peppers, Parsley
Grab the pre-bagged carne, roasted corn, feta and peppers from the fridge and freezer section, and snag a bunch of parsley too. Shout out to Life as Mama for the tip!
TJ's Product(s): Italian style meatballs, Tomatoes, Cucumbers, Green bell pepper, Spinach, Red onion , Feta cheese , Tzatziki, Naan
TJ's Product(s): Frozen Colorful Carrot Coins, Frozen Mushroom Medley, Garlic Herb Butter, Flour, Vegetable stock, Lemon, Maple syrup, TJs Multipurpose Umami Seasoning Blend, TJ English peas, TJ frozen pie crusts
TJ's Product(s): Trader Joe's Stir-Fry Vegetables, Trader Joe's Chicken Gyoza Potstickers, Trader Joe's Gyoza Dipping Sauce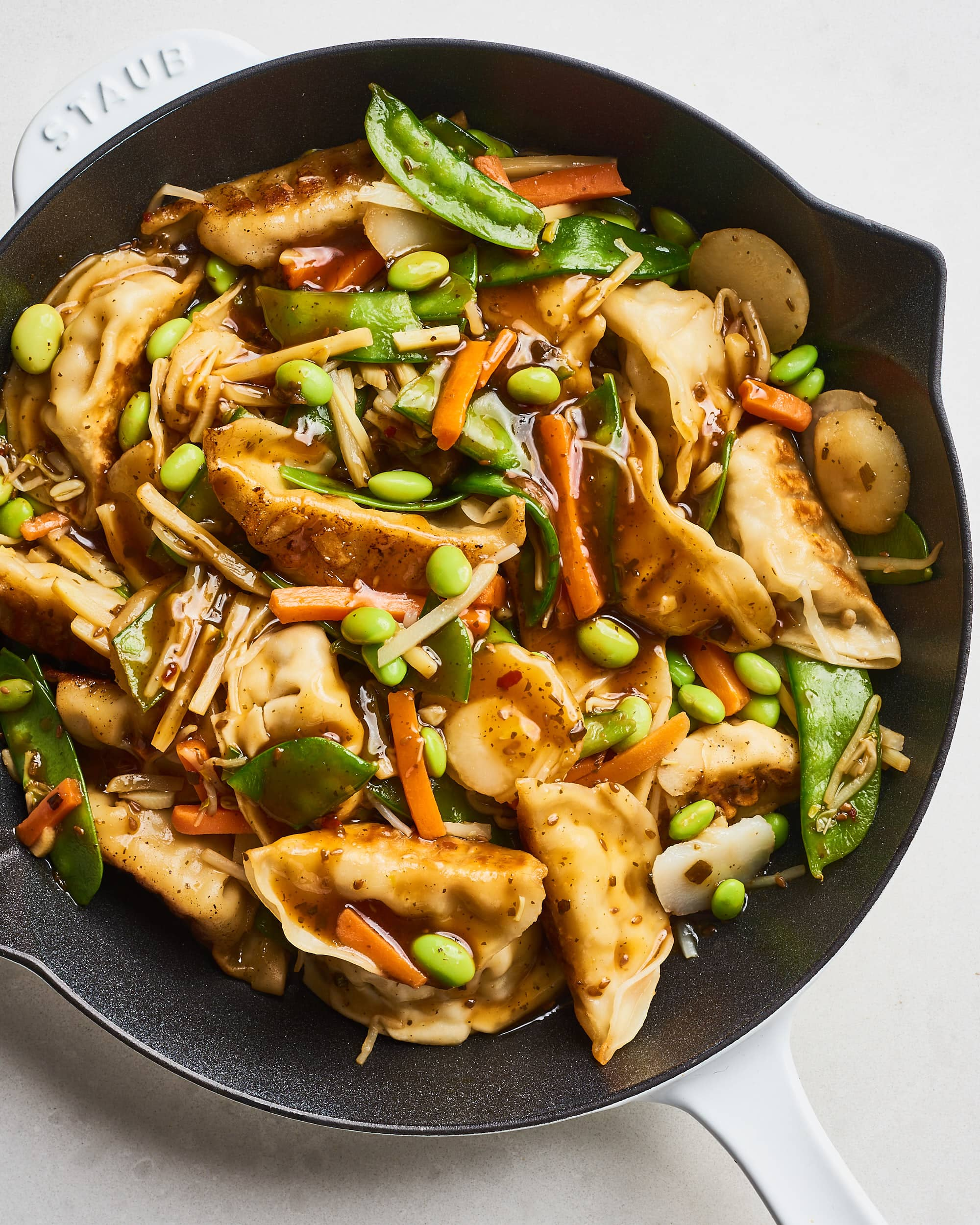 TJ's Product(s): Everything But the Bagel Seasoning, Chicken wings, Mayo, Honey, Dijon Mustard,Olive Oil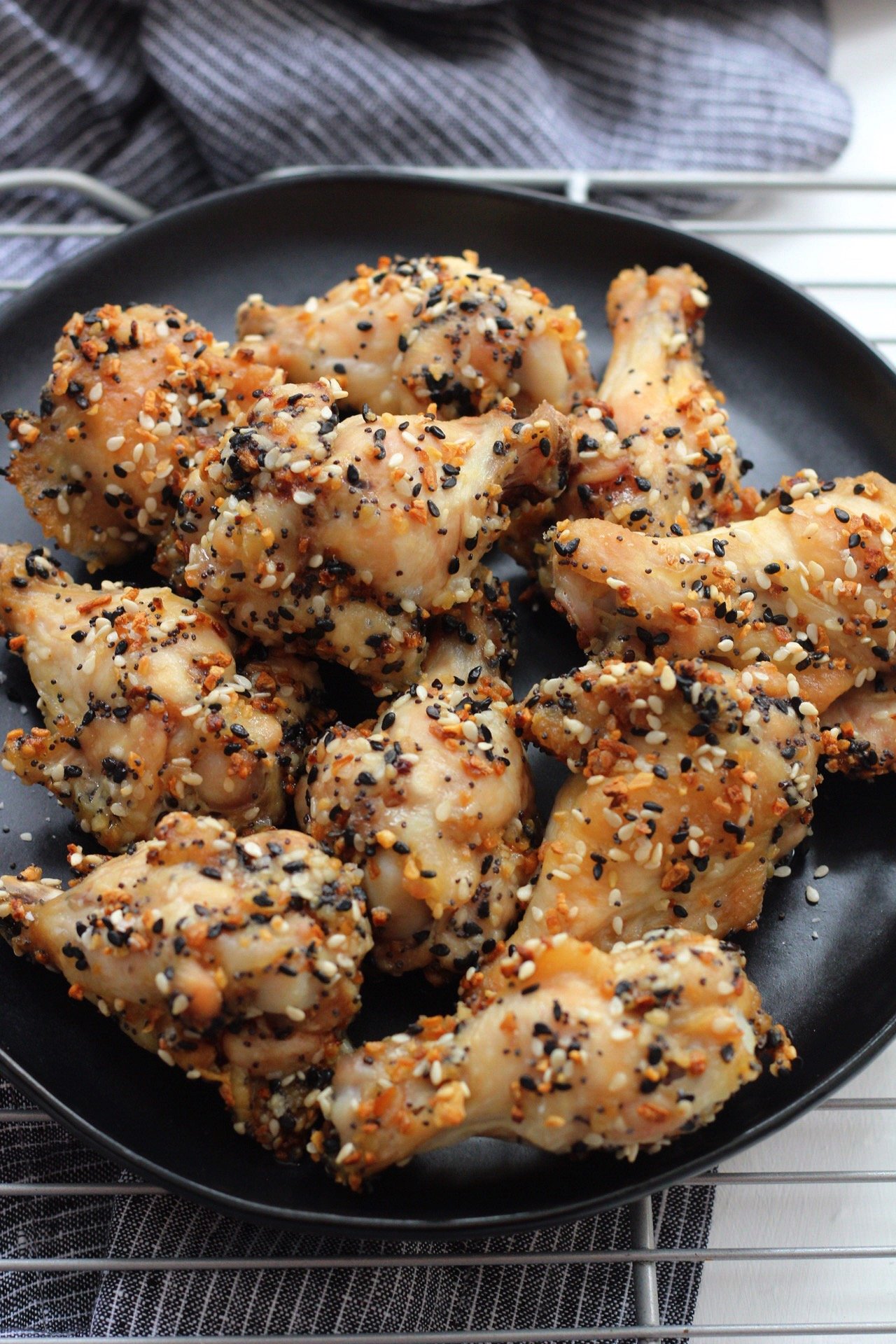 TJ's Product(s): All of the ingredients making up this board are detailed in the post. Check it out to replicate!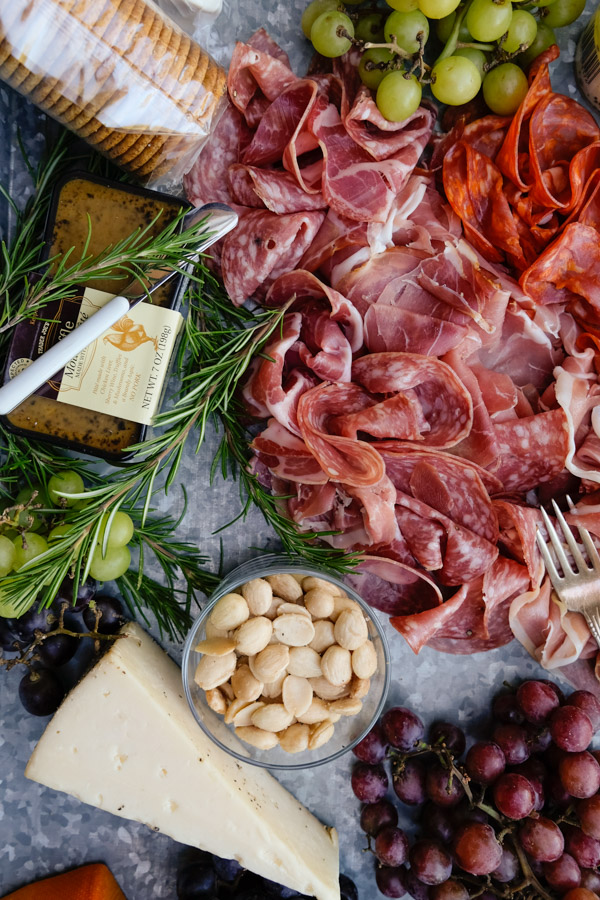 TJ's Product(s): Cauliflower Tabbouleh, Hummus, Shawarma Chicken Thighs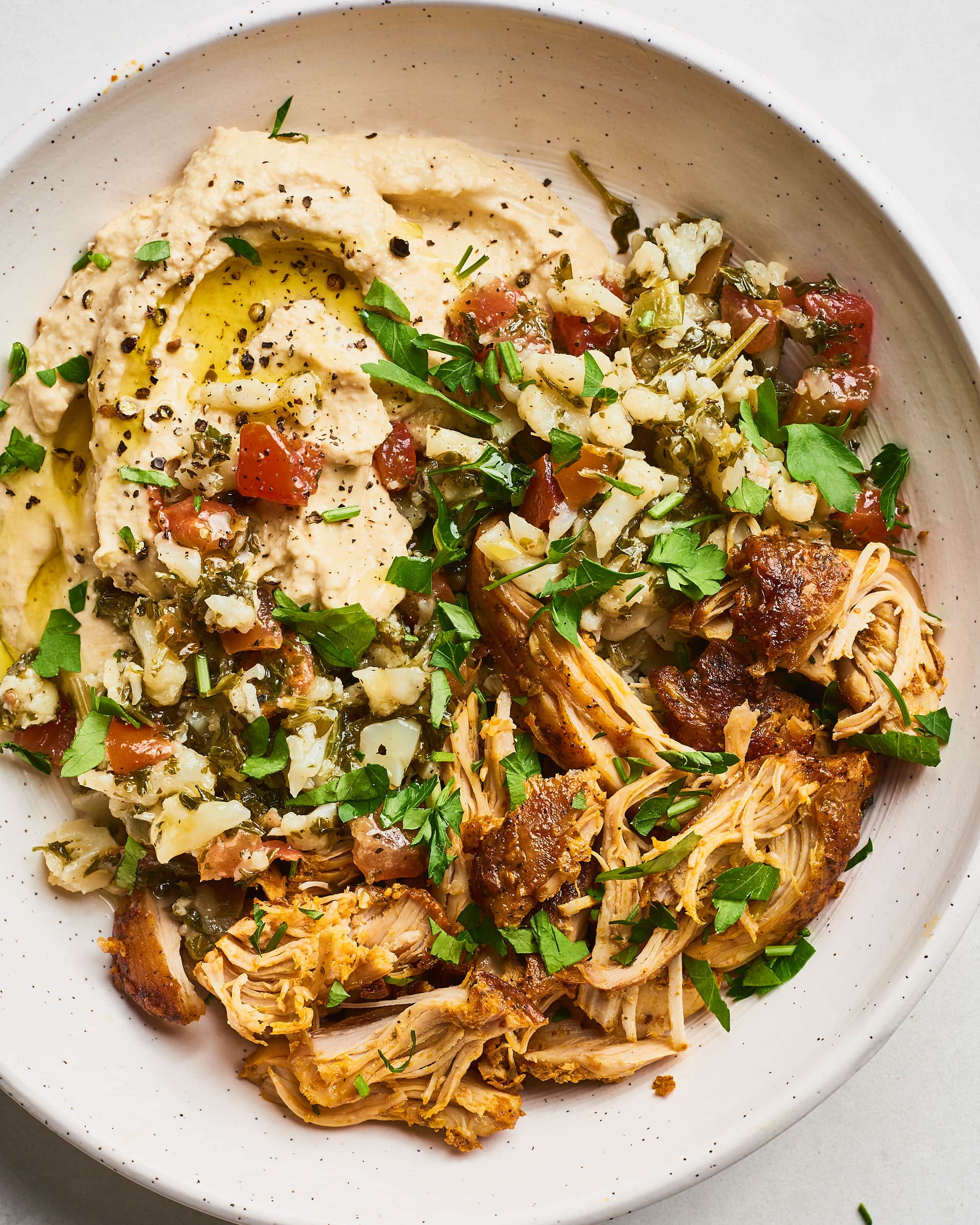 TJ's Product(s): Trader Joe's Falafel Mix, Trader Joe's 10-Minute Farro, Organic Mediterranean Style Salad Kit, Chickpeas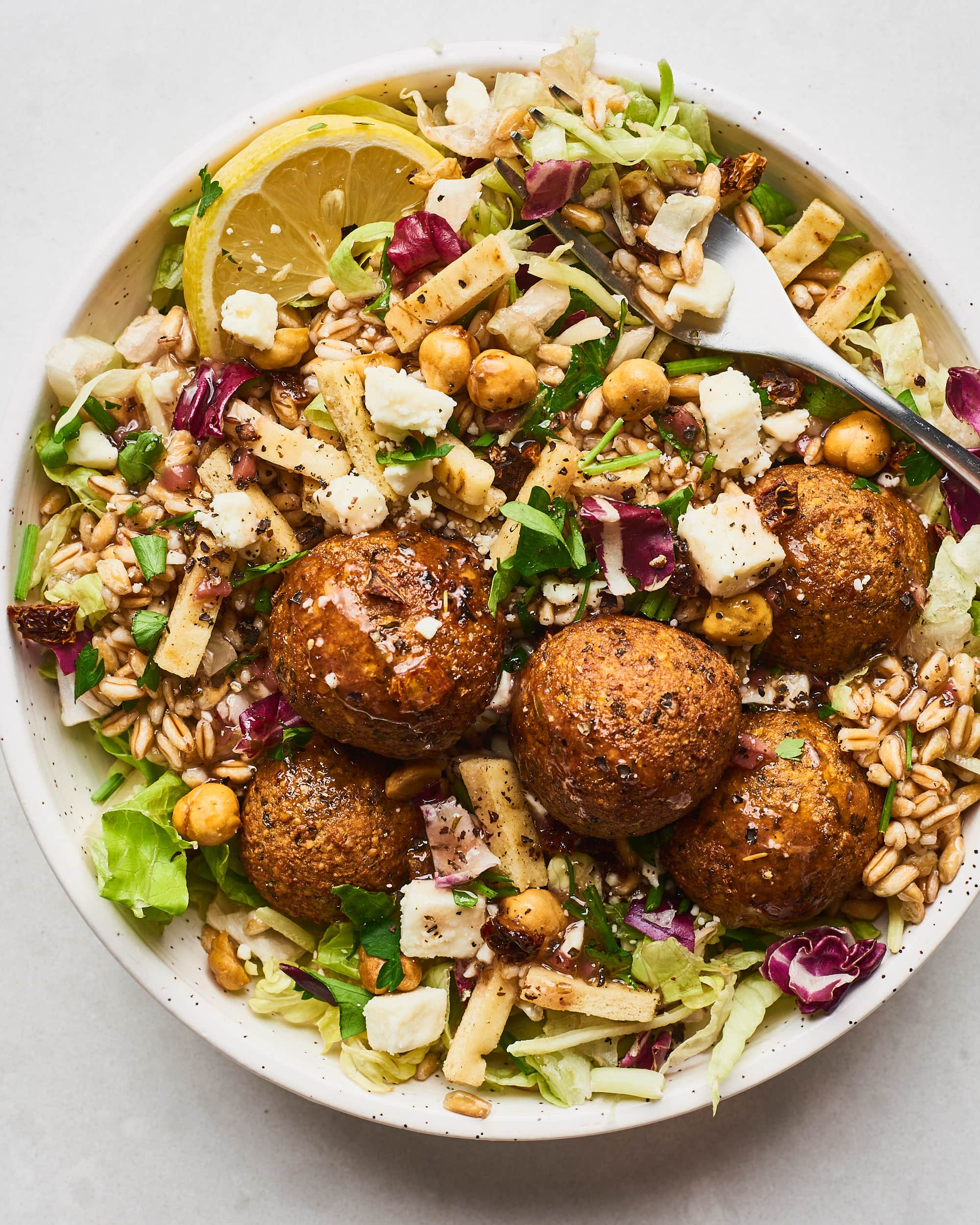 TJ's Product(s): Cauliflower Crust
BONUS RECIPE:
Crispy Cauliflower Gnocchi Mac and Cheese by Rachl Mansfield
AND as a HUGE BONUS to all of you – we've got a discount code to an amazing (and extremely affordable) Trader Joe's Grocery Haul Guide ebook by the amazing Beyar's Sisters.  Julie, Carly, and Alaina are certified integrative health coaches with some pretty kick-ass advice on how to grocery shop at TJ's for optimal health. 
"Our Trader Joe's Grocery Haul Guide is perfect for those who feel anxious at the grocery store and confused about what's healthy and what's not. Our eBook is a 42-page eBook jam-packed with frequently asked questions, our top picks from Trader Joe's [meat, veggies, grains, fruit, protein bars, dressings, nut butters and more], science-backed tips and tricks and our favorite brand recommendations that help you save money! Our goal is to change your mindset and provide you the tools to make grocery shopping an enjoyable, affordable and achievable experience. Now download it to your iPhone and go have fun shopping!"
As a thank you for taking the time to read this post, we're offering you an additional $5 dollars off (making this $10 in total!) All you have to do is purchase here and enter the code WANTTHERECIPE5 at checkout!