Now that it's October, I'm in the mood to bake anything and everything apple, pumpkin and/or Halloween themed.  It is such a vibe and I couldn't love it any more than I do!
Don't get me wrong here, I'm a 12 year old at heart and love a good Halloween candy trick or treat, but the actual adult in me had this urge to recreate my own versions in the comfort of my own kitchen. There's just something just so satisfying about DIY-ing and this was the perfect way to keep me occupied for hours (my boyfriend was thankful).
1. Homemade Butterfingers by Inside Bru Crew Life
Who knew that you could make your own butterfingers with just THREE ingredients? If you've got extra candy corn lying around the house (let's face it's more decor than something you eat), then this is the perfect way to make use of it!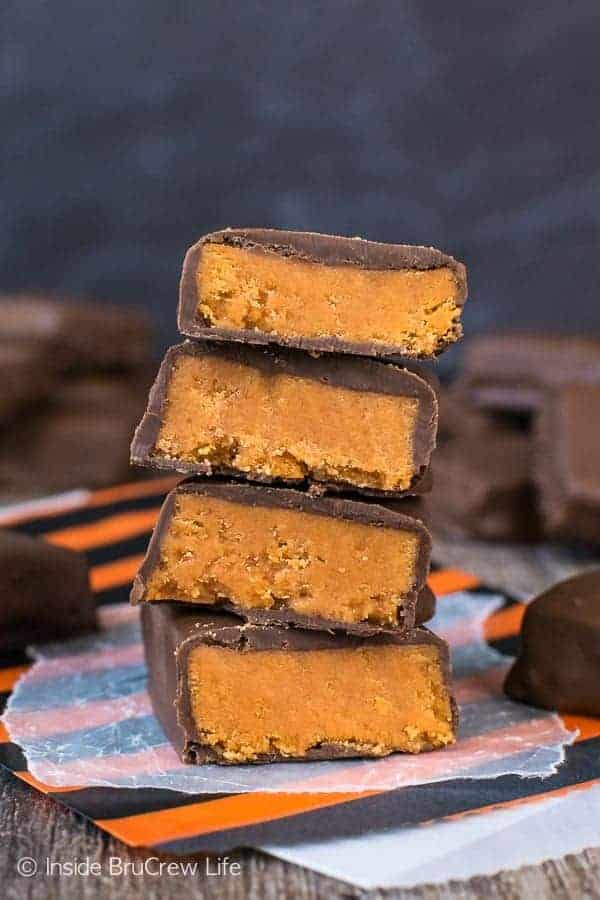 2. (Vegan) Candy Skull Crushers by Wallflower Kitchen
I mean, how cute are these? The fact that they are made with whole, healthy, vegan ingredients makes me love them even more! If you're trying to ditch the artificial this Halloween, may we suggest whipping up a batch of skulls?
Want the Recipe?
3. No Bake Twix Bars by Pink Cake Plate
My obsession with Twix bars are REAL and this recipe had me ecstatic. So easy and scrumptious looking.
Want the Recipe?
4. Gluten Free Red Cherry Licorice (Twizzlers) by Gluten Free on a Shoe String
Another personal fav are pull and peel licorice (sadly, you don't want to know the sh*t that's in those). Do yourself a favor and make these crafty homemade versions!
Want the Recipe?
5. Two Ingredient Homemade Nestle Crunch Bars by  The Decorated Cookie
You had me at 2 ingredients. Boom, done.
Want the Recipe?
6. Homemade Rolos by Oh She Glows
How stinkin' cute are these? This is the perfect recipe to bring as a guest to any Halloween gathering.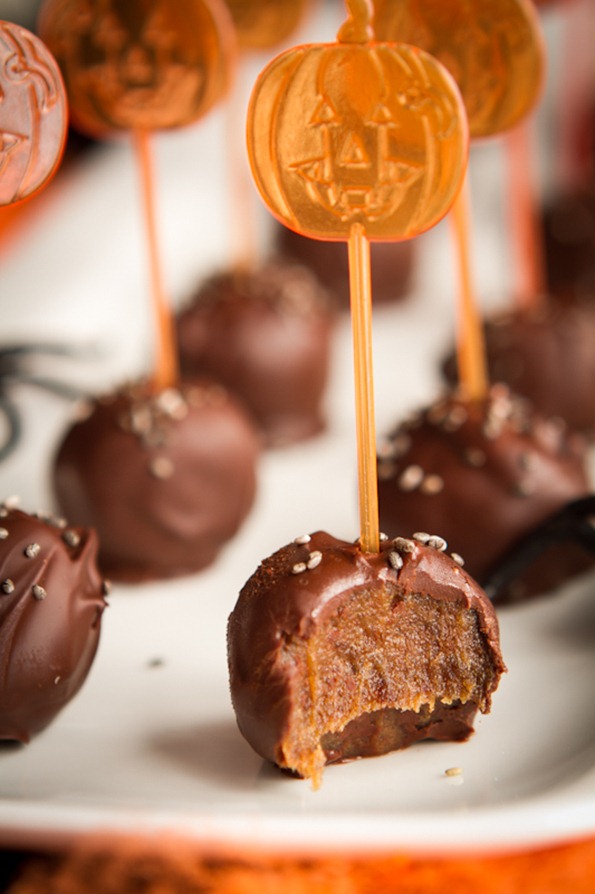 Want the Recipe?
7. Homemade Healthy Peanut butter Cups by Ambitious Kitchen
These are on repeat in our household. So damn simple and so DAMN GOOD.
8. Homemade Halloween Candy Bark by The Sweetest Occasion
What is holiday baking without a bark recipe? This is super simple and a good way to use up leftovers!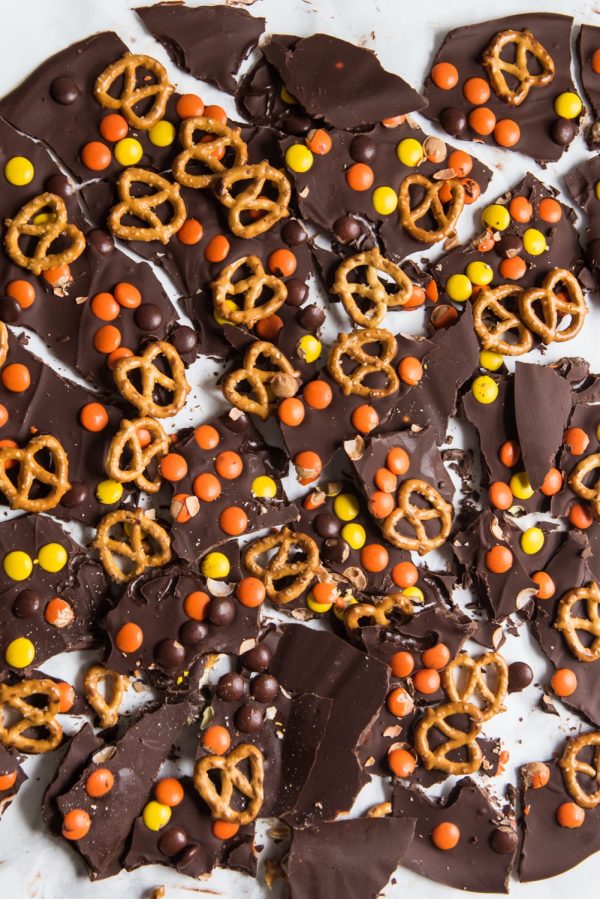 Want the Recipe?
9. Chewy Salted Caramels by Deliciously Yum
I mean, I can't even look at these without wanting to take a bite.
Want the Recipe?
10. Scary Eyeballs by Taste of Home
This recipe is perfect for a kid's party and will have you just as excited when making them.
Want the Recipe?
11. Halloween Walnuts by Culinary Hill
Take that extra bag of walnuts you have stuffed in the pantry and make them into a cute little Halloween treat! I absolutely love this creative idea and so will everyone at home!
Want the Recipe?