IT'S APPLE SEASON BABY! We are so excited for all of the hot cider, cinnamon and apple picking days to come and wanted to get ahead of it by sharing ALL of the recipes. As to not overwhelm you with the goodness, we're taking it slow and rounding up all of the apple filled breakfast recipes we're loving right now. There's nothing like a biting into a warm, apple filled recipe to start your day off on the right foot. Go no further, these are all the recipes you could ever need and want all season long.
Apple Cinnamon Monkey Bread On the Grill by Gimme Some Grilling
Is this not the greatest idea you've seen in a while? If you leave on the east coast, you know that grilling season is coming to an end quicker than we'd like so why not make the most use of it by grilling your breakfast?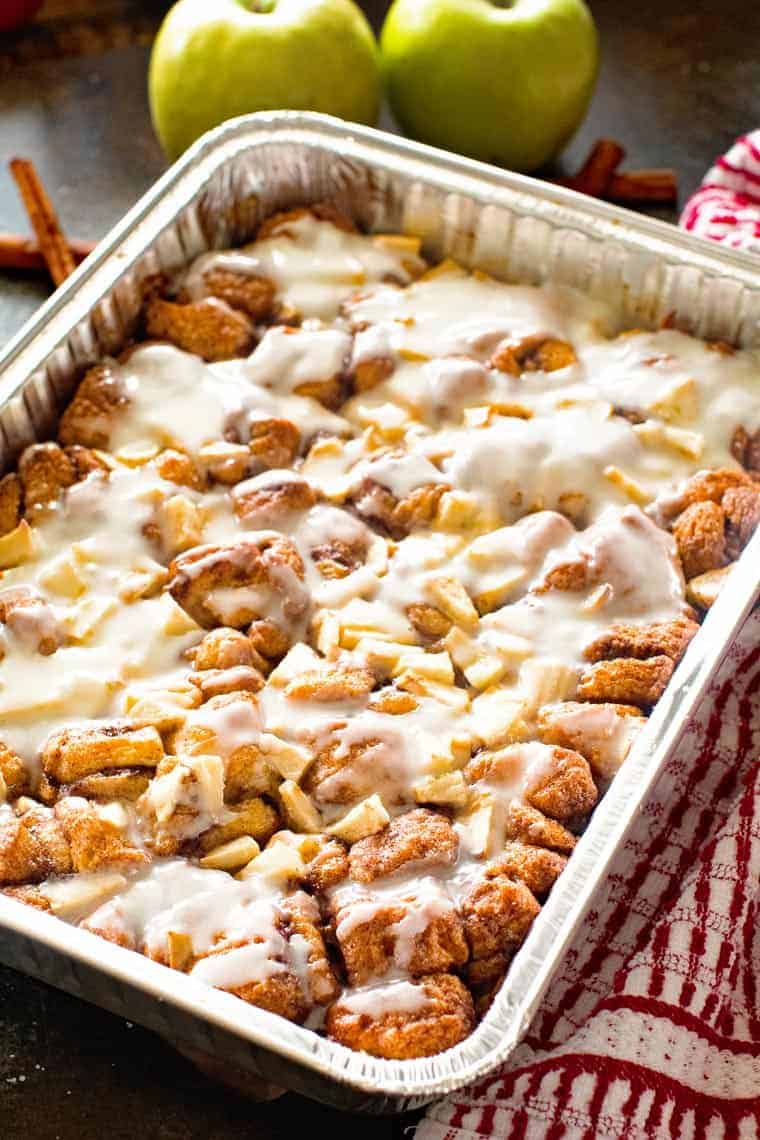 Want the Recipe?
Cinnamon Apple Quinoa Breakfast by Simply Quinoa
Looking to cut back on the carbs while still enjoying that sweet apple pie taste? This recipe is for you! Simply Quinoa swaps the oats for a high fiber alternative without sacrificing any of the taste. Bravo!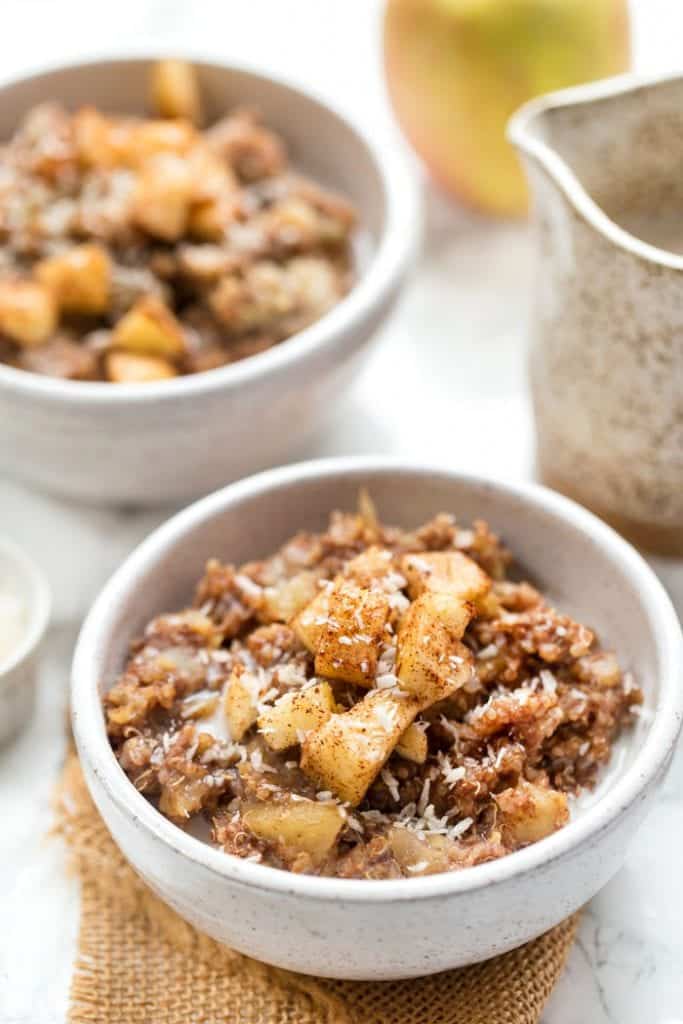 Want the Recipe?
Apple Pie French Toast Casserole by Simply Stacie
This recipe puts Apple pie and french toast in the same sentence. Has anything ever sounded so good? I love a good casserole recipe and this one puts everything else to shame.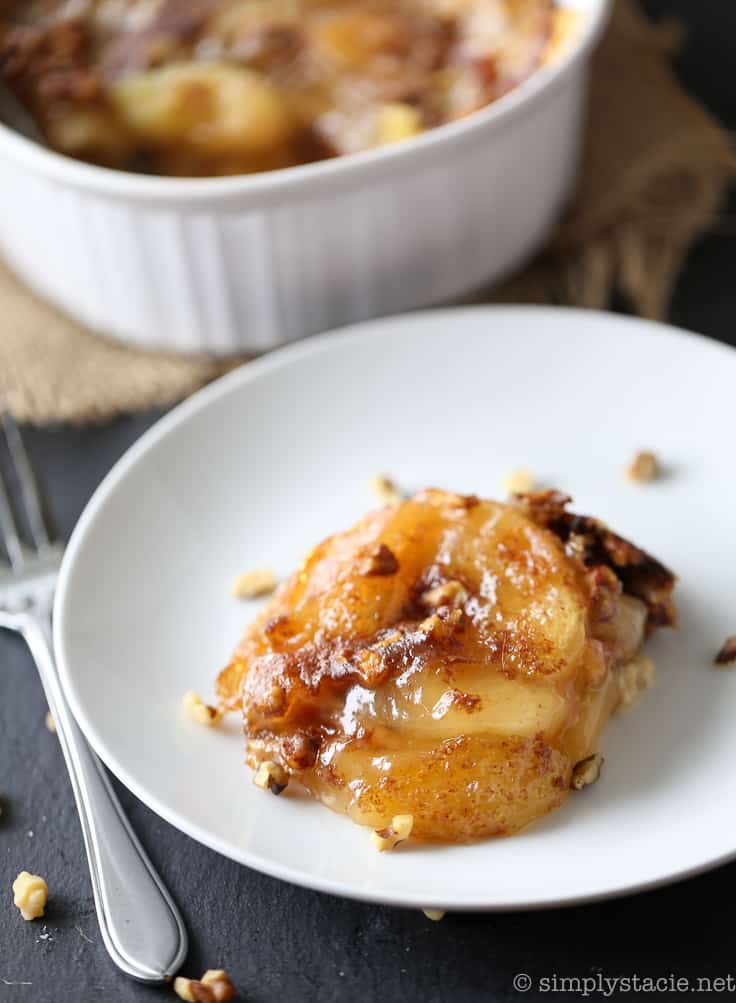 Want the Recipe?
Oatmeal Apple Breakfast Bake by The Everyday Dishes
Honestly, there is nothing better than a good warm, creamy, oatmeal bake for breakfast. My mother is watering as I write this! Add the apples and this sweet drizzled frosting and you are on your way to a damn good day.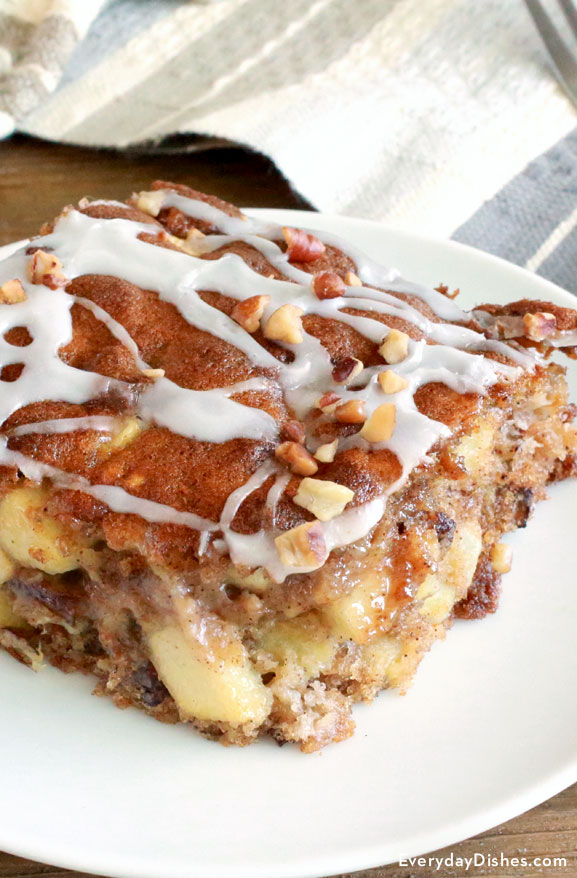 '
Want the Recipe?
Apple Cinnamon Waffles by Mile High Mitts
I'm not personally one to own a waffle maker but this recipe has my mind changed immediately. Amazon Prime, get this in my mouth ASAP!
Want the Recipe?
Apple Butter Cinnamon Rolls by Renne Nicole's Kitchen
Want the Recipe?
Apple Oatmeal Muffins by House of Nash Eats
We have a crazy obsession with all things muffins at WTR and this recipe is on the list of MUST HAVES. This recipe is so simple yet really satisfies your craving for something warm and sweet.
Want the Recipe?
Cinnamon Apple Sweet Potato Breakfast Bowls by Just Jessie B
Up until now, I was always cooking for one person and thus became pretty damn good at the 'one bowl' type meals. This recipe fills you up with all the fall flavors and is easy to throw together. Put in a mason jar for an on the go breaky!
Want the Recipe?
Apple Bread with Crumb Topping by Bake Eat Repeat
September is giving me all the cravings for apple, pumpkin, and banana bread. I WANT IT ALL. This recipe crushes the game with the crumb topping. You will want to make this all season long.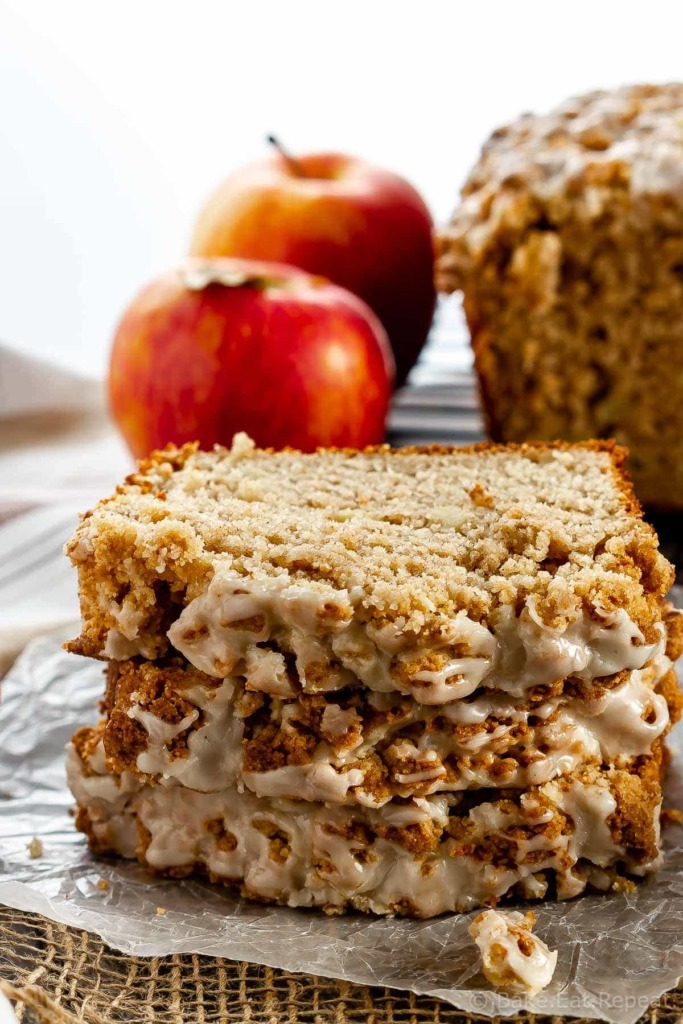 Want the Recipe?
APPLE CINNAMON OATMEAL BREAKFAST COOKIES by What Molly Made
We've got muffins so of course we have to have cookies! I love a good breakfast cookie on the weekends when I have guests over and know that you'll love this one too!
Want the Recipe?
Apple Cinnamon Coffee Cake by Savory Nothings
Picturing myself sitting outside with a hot cup of coffee and a book on a chilly fall morning as I stare and drool at this coffee cake recipe. How picture perfect does that sound? Grab the ingredients and you're on your way to heaven.
Get the Recipe.
Apple Cinnamon Pancakes by The Delicious Plate
What kind of breakfast post would this be without pancakes? This picture is worth a thousand words. Enough said.
Want the Recipe?
BONUS: Okay, I know we said 12 recipes, but then we saw this one and just about dropped the phone.
Apple Pie Overnight Oats by Eating Bird Food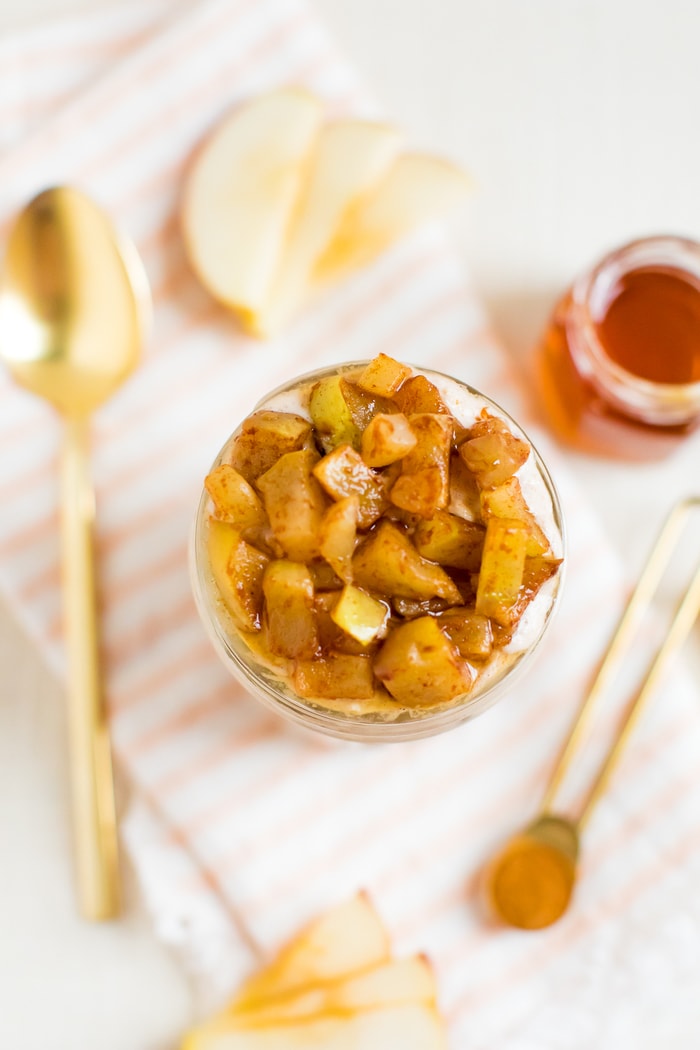 Want the Recipe?