5 Portable Breakfast Ideas You Can Meal Prep Ahead of Time
With both of us having millions of things going on at once lately (new babe, work, summer plans etc.), we've come to the conclusion that there is just not enough time every day to whip up a luxurious and tasty breakfast. We'd consider ourselves pretty good at planning ahead, but we're taking the breakfast meal prep game to a whole new level these days. How many of you would consider yourself an avid meal prepped? Kudos to you if you are!
The phrase 'meal prep' can have such an ugly association with it if your mind automatically reverts to the classic chicken, rice, and broccoli meal that you often see 'healthy' people throwing together. Here at WTR, we are determined to make meal prep a beautiful and delicious thing and thus we felt obligated to round up some pretty incredible recipe ideas by some of our favorite food bloggers. Shout out to them for the creativity! These recipes are easy to make and will STILL have you drooling even when you pull them out of the freezer or open up the container on your busy morning!
Chia Seed Pudding
This easy, customizable, and transportable breakfast can be prepped and frozen for WEEKS! If you have some free time this upcoming weekend, batch make these beauties and you'll be set for a while!
Variety Pack: Downshiftology
Lisa at Downshiftology shares 2 chia seed pudding recipes (basic and chocolate) with a whole variety of recommended toppings. This way, you can get creative with what suits your taste buds that day.
Get the recipe.
Banana Cream Pie by Choosing Chia
You'll have to remind yourself that this is actually a healthy breakfast and not just a dessert.These recipes are THAT. good. Click here to learn more about the health benefits of chia seeds!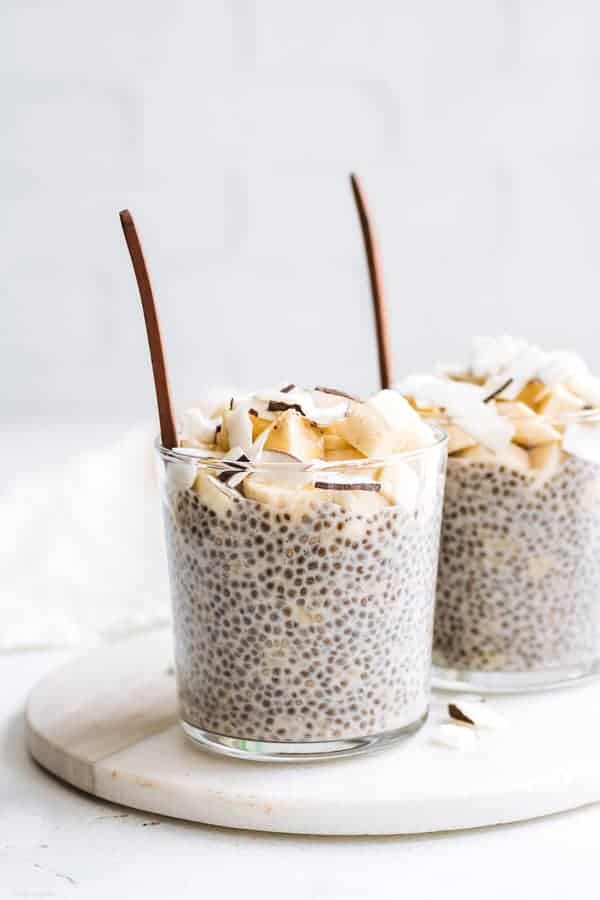 Get the recipe.
Blueberry Chia Seed Pudding by From My Bowl
Get the recipe.
Overnight Oats
Again, breaky or dessert? We are obsessed with overnight oats on the go. They are so creamy, delicious, and keep you full for hours!
French Toast Overnight Oats by Smart Little Cookie
Get the recipe.
Peanutbutter Cup Overnight Oats by Lemons and Zest
Get the recipe.
Overnight Oats 6 ways by iHeart nap time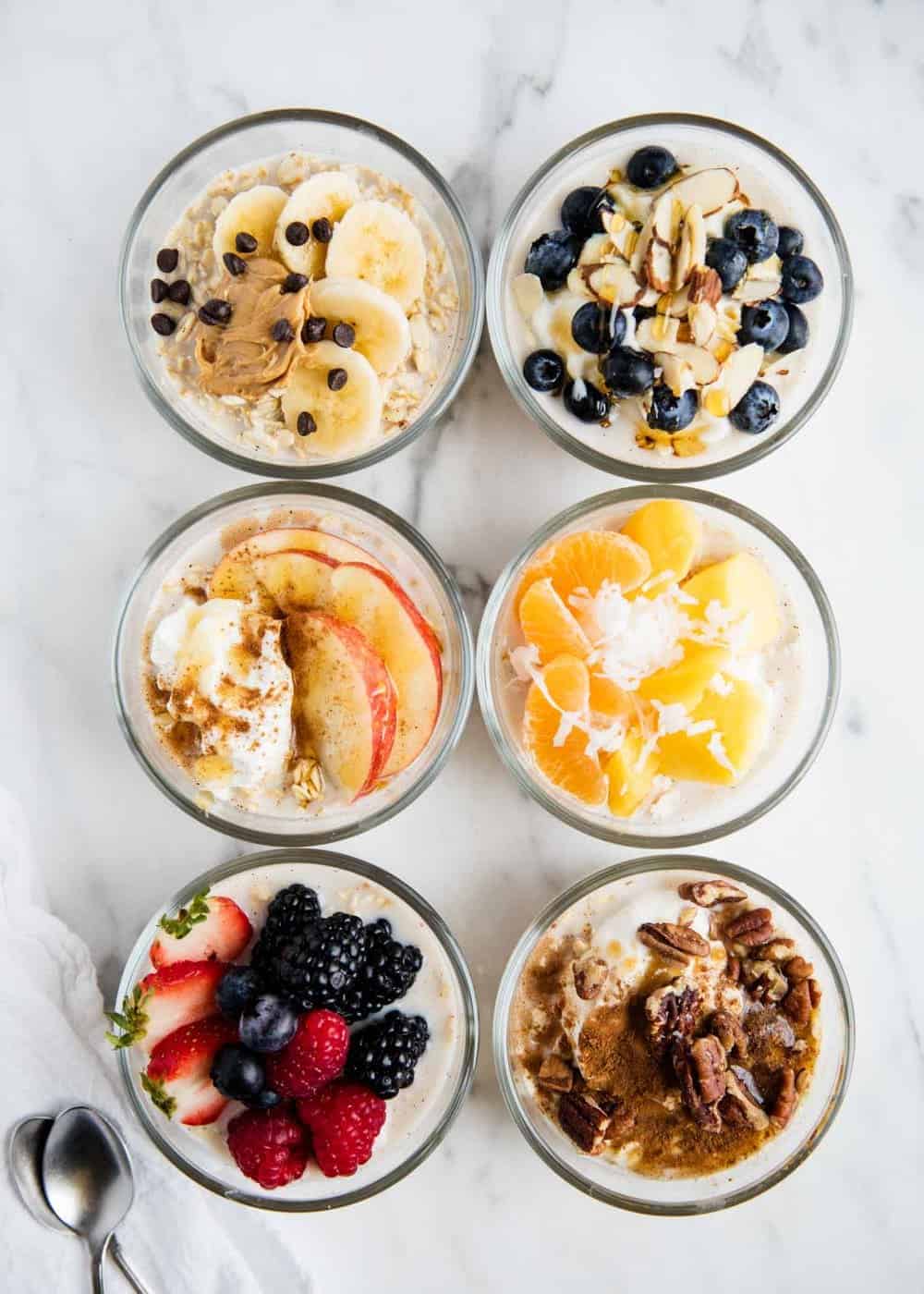 Get the recipes.
Breakfast Sandwiches
Here's to all of you who are tempted to go through the McDonald's or Dunkin drive through. These breakfast sandwiches are just as good yet not as bad, ya feel? The best part is you can freeze and have them prepped for any busy or lazy morning for you, the kids, or anyone you live with!
Meal Prep Breakfast Sandwich by Pinch of Yum
Get the recipe.
Sausage, Sun dried Tomato, and Spinach Breakfast Sandwich (Freezer friendly) by Fit Foodie Finds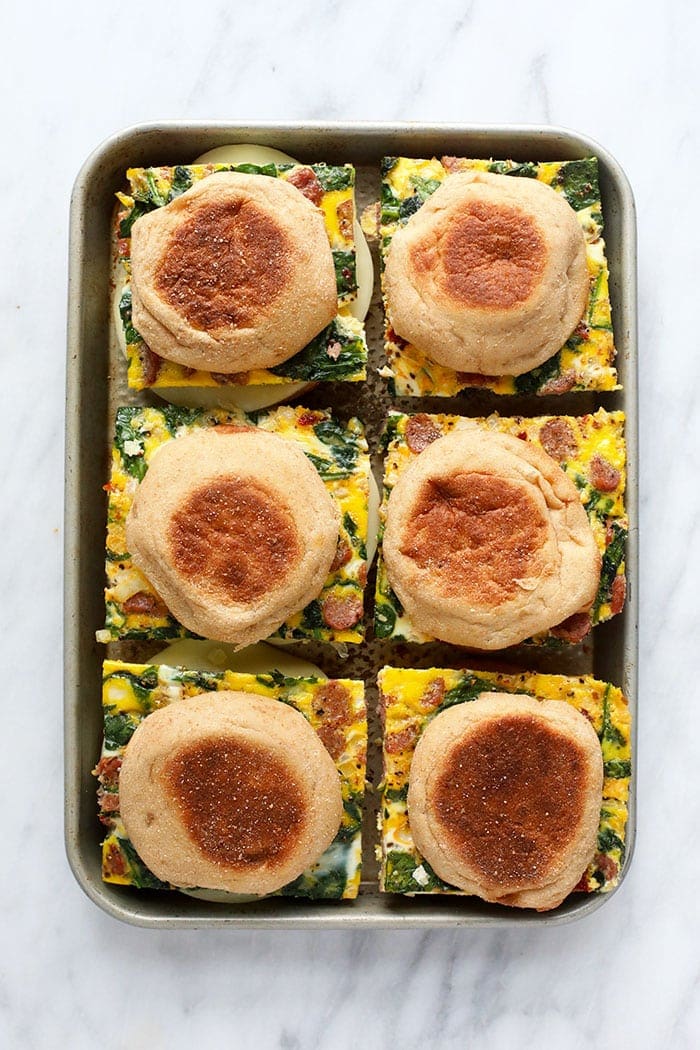 Get the recipe.
Breakfast Bowls
If you're looking for a hearty breakfast that feels like a Saturday brunch to get you going for the day, these are the recipes for you!
Egg White Scramble and Sweet Potato Hash by a Sweet Pea Chef
Get the recipe.
Taco Scramble Meal Prep Breakfast Bowls by Clean Food Crush
Because who doesn't want Mexican for all day every day?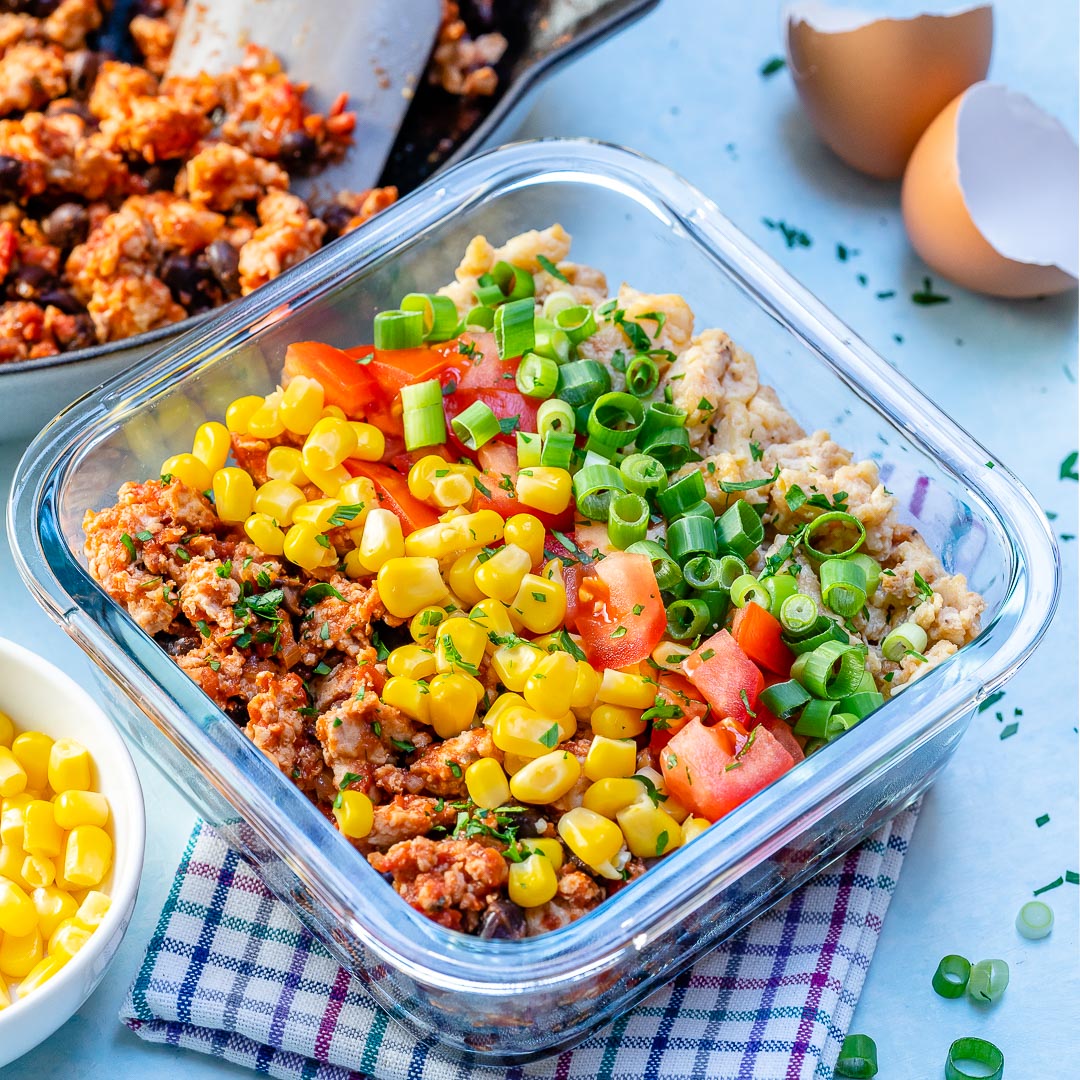 Get the recipe.
Whole 30 Sweet Potato Hash The Girl on Bloor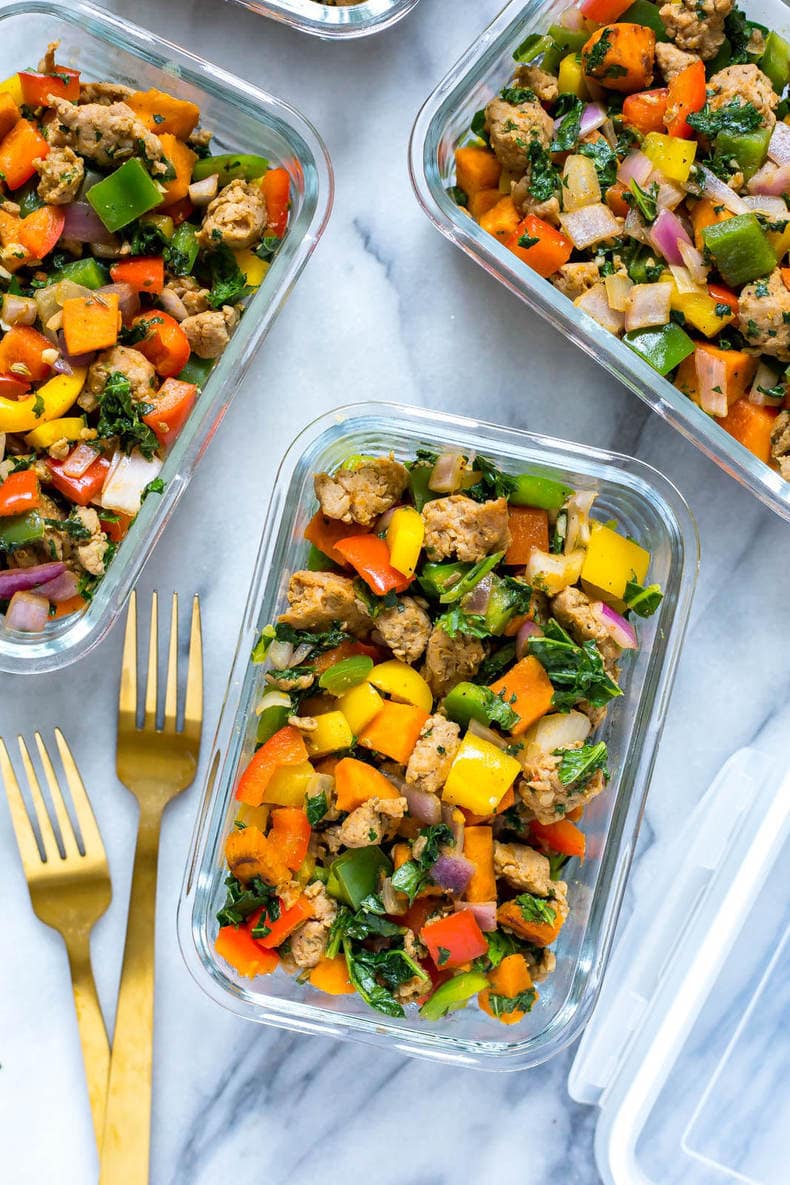 Get the recipe.
Pancakes
You can just never get enough pancakes.We love this one because it's not something you would necessarily think to meal prep. Super simple and satisfying.
Banana Egg Pancakes & Fruit by The Girl on Bloor
Get the recipe.
No Flipping Meal Prep Protein Pancakes by Sweet Peas and Saffron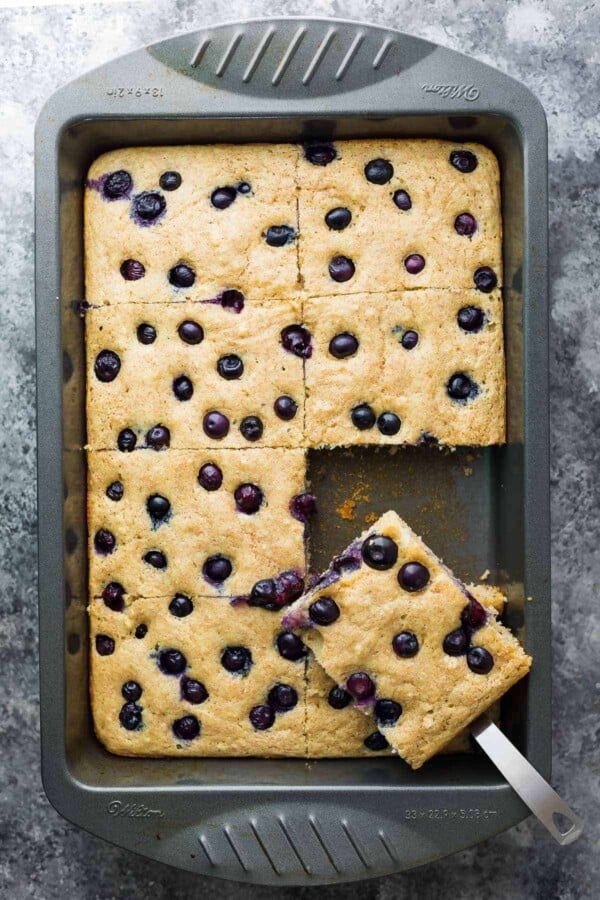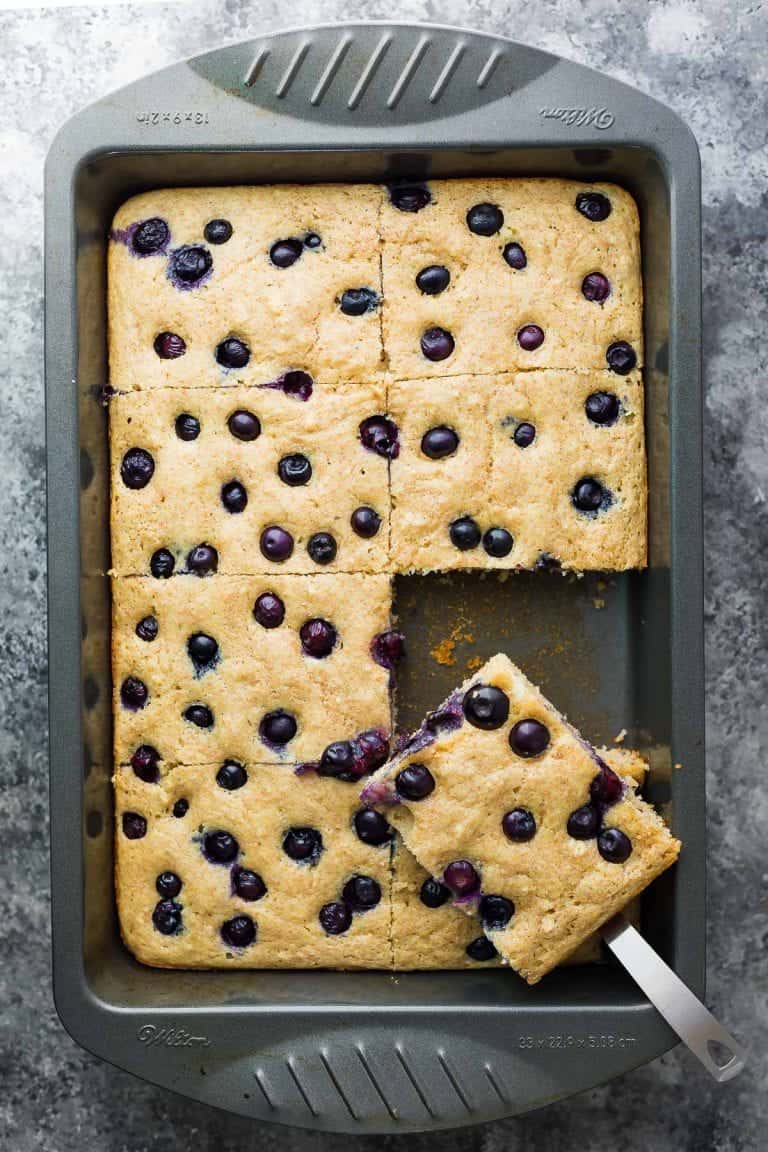 Get the recipe.
If you are in the market for something to carry your meal prepped breakfast in, may we suggest our favorite STASHER BAGS! "Stasher is the plastic-free reusable storage bag that you can cook in! The healthier alternative to plastic bags and containers – stasher is free of toxic petroleum by-products (such as BPA) and hypoallergenic. Stasher's silicone is as pure and durable as glass so you can safely store, freeze and cook your food! Use stasher to sous-vide, bake, steam, boil, and microwave. The patented pinch-press, air-tight seal locks in nutrients and flavors while cooking and keeps your food fresher longer when storing. Stasher is dishwasher-safe and endlessly reusable."
Here's a little secret – they're cheaper on our favorite online grocer: Thrive Market. Thrive Market sells sustainable, organic, and other amazing products all at whole sale price AND delivers it right to your door.
Click here to get 25% off your first order!