The 8 Best Ways to Cook Banza Chickpea Pasta
It's finally June and we're having all the summer food feels. You saw that we rounded up some MDW grill and BBQ app recipes to kick off the season, but we felt like something was missing: PASTA. If you follow along on our Instagram, you know we're really on the pasta kick lately. With every good piece of grilled meat is a side of fresh and crunchy pasta salad, ya feel?
There are tons of recipes out there, but we wanted to curate a special WTR one to complement our …. BANZA PASTA GIVEAWAY! More rules to come on our instagram/facebook feed, so make sure to follow and be on the lookout for a chance to win a variety box of our favorite chickpea pasta.
Also, you may have noticed we're obsessing over Trader Joe's staple items and simple, 3 ingredient recipes. Why not combine all our loves into one AMAZING giveaway?
3 Ingredient Creamy Thai Chickpea Pasta Salad
Recipe:

2 boxes of Banza Penne Chickpea Pasta

1 bag Trader Joe's Cruciferous Crunch Collection (Kale, Brussel Sprouts, Broccoli, Green Cabbage & Red Cabbage)

1/2 cup Trader Joe's Almond Butter Turmeric Salad Dressing

Add Salt and Pepper to Taste

Mix & Enjoy!
And because we know you just can NEVER have enough pasta recipe, here are 7 other Banza based recipes that we're obsessed with. Enjoy!
'

You already know, we're OBSESSED with Cacio e Pepe. Make this 'health-ified' version using chickpea spaghetti & vegan sauce!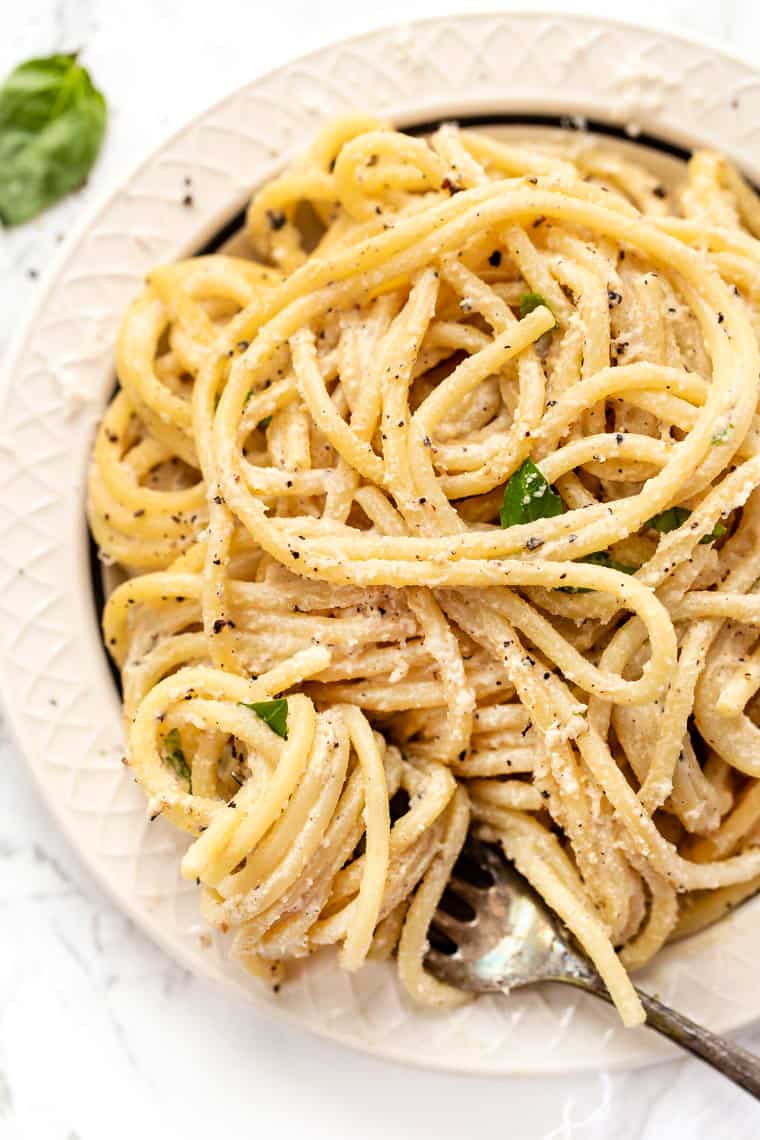 Make sure you're signed up for our newsletter for more details on the app, secret recipes, and other ways to win our favorite products!