PSA, this is not a blond(i)e moment, we're serious when we say we think we've found the best damn blondie recipes on the internet and you're going to want the inside scoop (of batter).
Up for serious debate here, but I've always loved cookie bars as opposed to the classic round cookie. Are you with me or am I crazy? Dying to know so COMMENT BELOW!! I don't know about you but I could seriously eat half a pan of any kind of blondie, let alone the best ones on the internet. A little worried for my waistline here, but these were just TOO GOOD not to share.
If you make these, post on social media and tag @wanttherecipe!
VEGAN CHOCOLATE CHUNK HAZELNUT BLONDIES by Crumbs and Caramel
"These decadent vegan blondies are richly flavored with brown sugar, toasted hazelnut meal and vanilla." I don't really think there is much else to say besides I WANT THE RECIPE.
Want the Recipe?
Maple Glazed Apple Blondies by A Latte Food
Want the Recipe?
Butterscotch Blondie by Spicy Southern Kitchen
I judge a blondie based on its level of thickness and the fact that the butterscotch frosting is just as THIC as the damn cookie says something.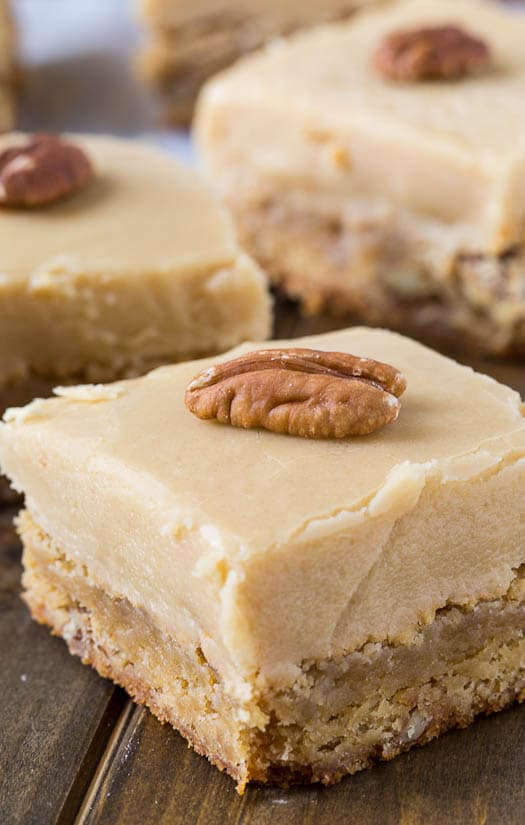 Want the Recipe?
Cookie Butter Swirled Blondies by Broma Bakery
No, you aren't seeing things, these are real. Can I get that cookie butter all up in my mouth ASAP?
Want the Recipe?
Banana Blondies by Cookies and Cups
I'm such a sucker for anything banana based and boy do these satisfy the craving.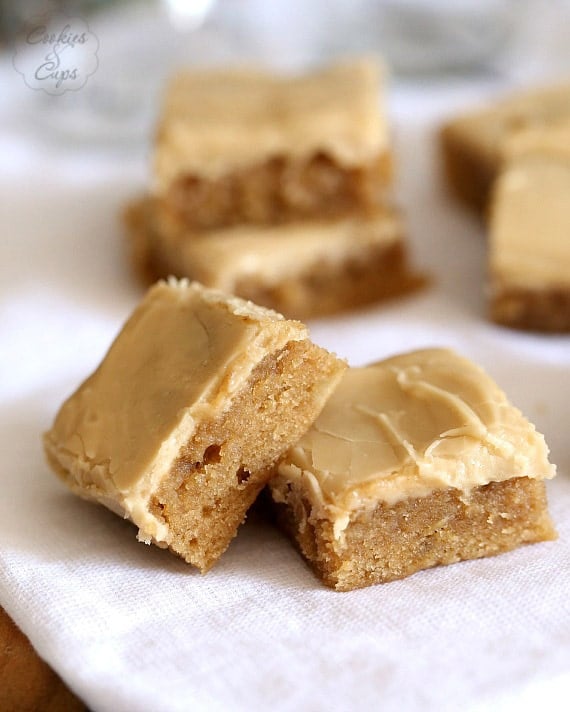 Want the Recipe?
Dirty Chai Blondies by The Almond Eater
Want the Recipe?
Carrot Cake Blondies by My Heavenly Recipes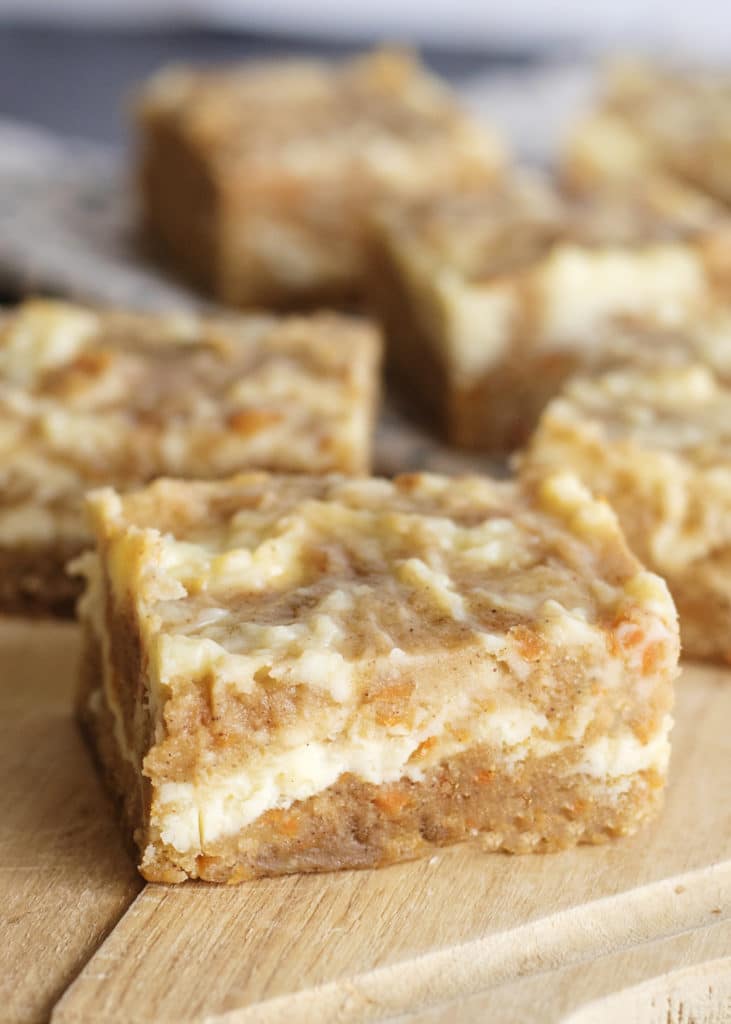 Want the Recipe?
Caramel Pecan Blondies by Handle the Heat
Want the Recipe?
Butterscotch Coconut Blondies by Carlsbad Cravings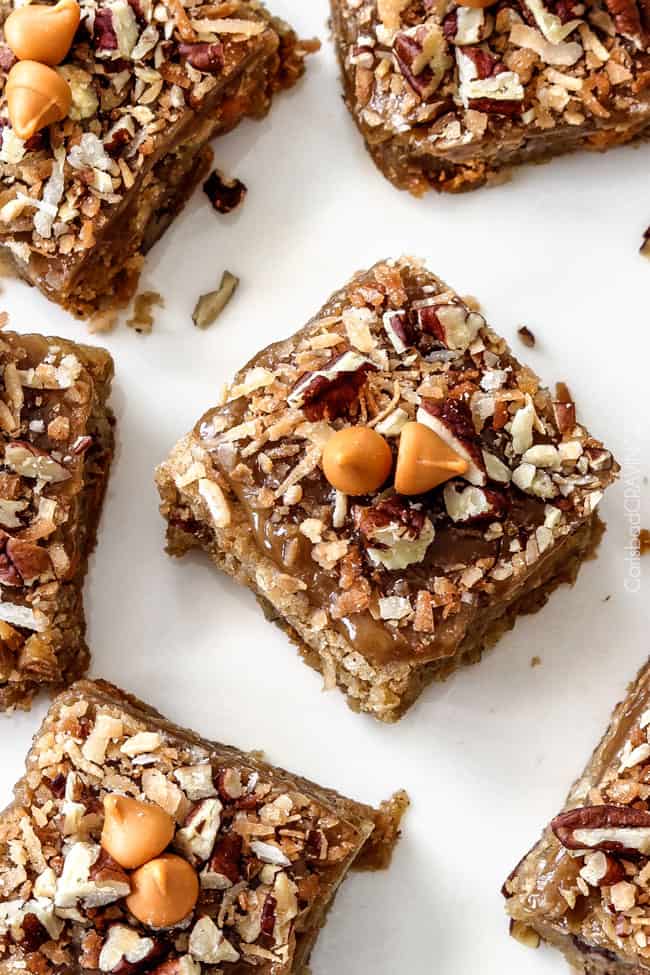 Want the Recipe?