Celery
Celery, the vegetable that reached Kim K popularity in 2018-2019. You've definitely heard of it, but have you ever taken the time to truly understand why it has become such a phenomenon? If not, you're in luck. We're here to give you all the (celery) juicy deets. Celery is a green vegetable of the Apiaceae family (sisters with parsley). It is well known for its crunchy stalks and can be consumed in a variety of ways.
What are the health benefits?
Studies show that celery as a whole can provide immense benefits to those that consume it. Keep in mind, though, that the benefits exist in the ENTIRE plant (raw stalk, seeds, juice etc. etc.) and thus you want to include all in your diet to reap the most benefit.
According to the USDA, celery contains Vitamins A,C,K and provides a good amount of flavonoids, potassium, and antioxidants (1). Like other vegetables (kale, spinach, broccoli), celery's phytonutrients make it insanely hydrating for your cells. In fact, many doctors feel that the benefits people are witnessing are solely due to extra hydration and other lifestyle changes that are generally inherited when people start juicing. Although the juice in particular has not been backed by science, studies have been conducted prove out the benefits of celery as a whole.
Reduce Inflammation
If you're an avid reader, you know that we adore foods that reduce inflammation (like here and here). Celery contains 'apigenin', a molecule that is currently being studied by scientists for its anti-inflammatory properties. For this reason, celery may help treat a wide range of conditions that are made worse (or caused by) excess inflammation such as joint pain, liver infections, skin disorders, irritable bowel syndrome, and urinary tract infections, just to name a few (1).
Cancer Prevention
Early studies show that polyacetylenes help reduce toxicity and fight against cancer formation (specifically breast cancer, intestinal cancer and leukemia). The 'apigenin' molecule that helps reduce inflammation also may induce death in cancer cells (4).
Weight Loss
The so called "healthiness"of a food is often measured by how nutrient dense it is per calorie gram. Celery takes the gold medal on this spectrum due to it's extremely low calorie content and extremely high nutrient density. Weight loss is generally a bi-product of a healthy gut (which requires a high amount of nutrients). Instead of crackers, grab some celery and hummus and you'll have a perfect snack!
Digestive Health
No one loves the feeling of bloat, right? Celery seeds contain an odorless and oily compound known as NBP that has a diuretic effect and can helpthe body detox. (3) The faster your body detoxes and eliminates waste, the less bloated you will feel. Your body holds on to water and experiences bloating and gas when your food ferments inside of you gut so getting rid of it ASAP (with the help of celery) will be your best bet.
How Do I Eat It?
Although there are many ways to consume celery, we highly recommend eating it raw. According to this article, scientists published research examining the loss of antioxidant nutrients from celery when doing any of the following methods:
Blanching for 3 minutes or longer
Steaming for 10 minutes or longer
Boiling for 10 minutes or longer
In fact, boiling and blanching resulted in significant antioxidant losses, between 38 percent and 41 percent. After steaming, however, celery retained 83 percent to 99 percent of its antioxidants. The bottom line: raw is definitely best if you're digestive system can handle it.
Want the Recipe?
Crunch Celery Apple Salad by Fork in the Road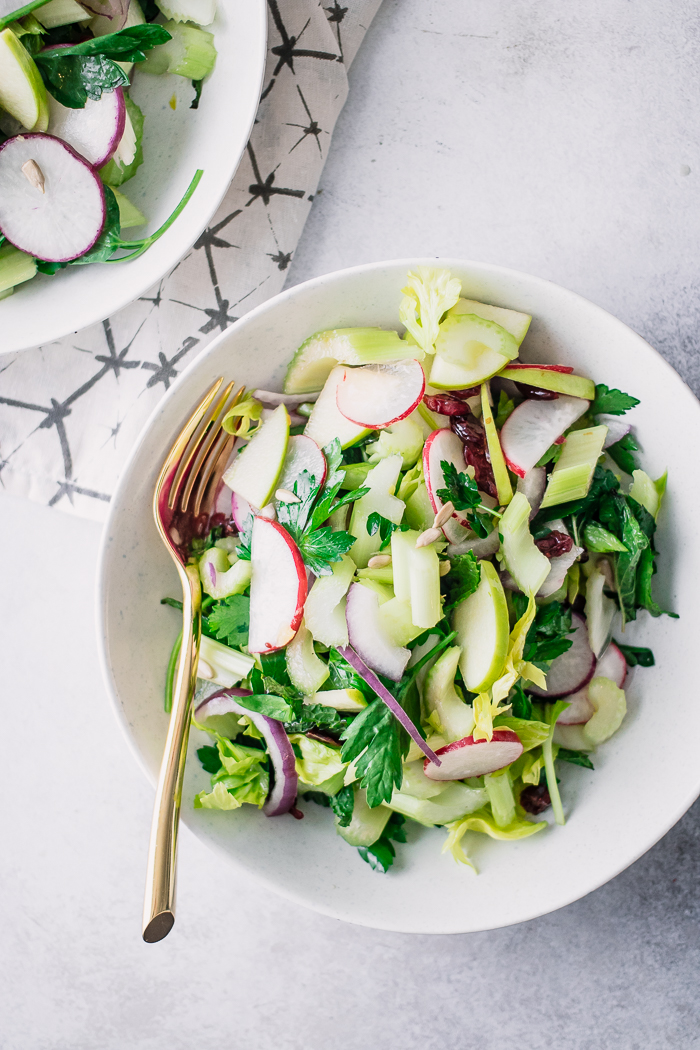 Creamy Celery Soup by Errens Kitchen
Buffalo Chicken Celery Sticks by The Evolving Table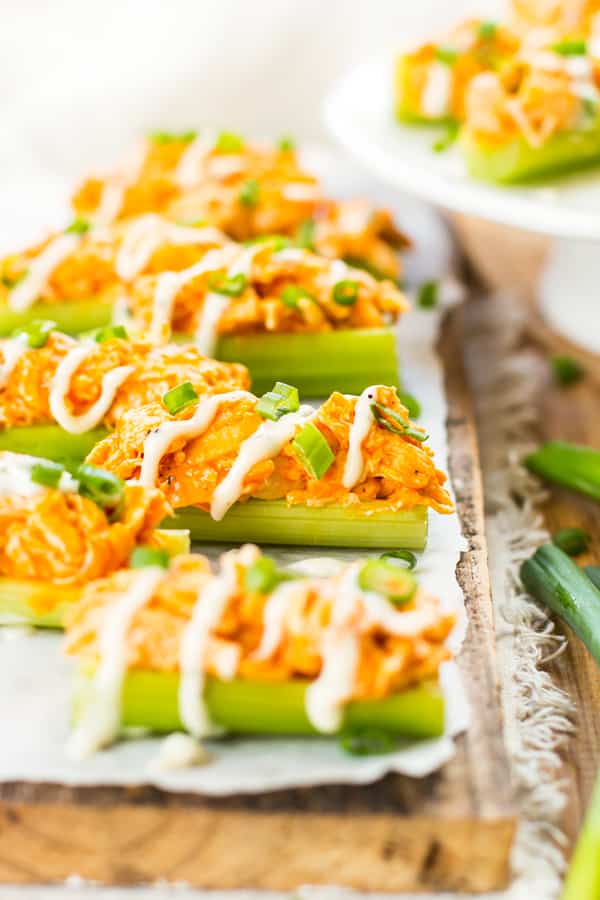 Celery Ginger Green Juice by Detoxinista