Chocolate
What Is It?
Only the best bean (with coffee coming in at a close second) on planet earth! To keep it simple, there are multiple varieties of chocolate that can be created depending on what you do (or don't) add to it. Let's first start with the OG cacao bean (not to be confused with cocoa). Everything we know as chocolate, in all of its forms, starts at the same source: the Theobroma cacao tree. (1) Cocoa, on the other hand, starts the same way cacao does but is then heated at much higher temperatures. This results in a slightly sweeter flavor and different health effects.
Let's break it down a little deeper:
Milk Chocolate – Generally, at least 10% is chocolate liquor, 12% milk solids, and at least 25%  cocoa solids. Cocoa butter, vanilla, milk fats and lecithin are also often used. (2)
Dark Chocolate – The basic ingredients in dark chocolate bars are cacao beans, sugar, an emulsifier, and flavorings such as vanilla. Dark chocolate is often distinguished by the percentage of cocoa solids in the bar (anywhere from 30-98%). (3).
Cacao Nibs – Simple cacao beans that manufacturers chop up into small pieces. Eating cacao nibs or forms of the bean in the raw will produce the most health effects and is the kind that defines 'chocolate' as a superfood. See more benefits in the next section.
The average American consumes roughly 12 pounds of chocolate each year, and over $75 billion is spent annually worldwide on chocolate. (1)
What are the Benefits?
As you may have guessed, there are certain versions of the cacao bean that are considered healthier than others. While cacao has greater health benefits than cocoa, don't worry too much. The most important factor to consider if you're going for 'healthier' chocolate is to avoid processed dairy, and artificial "fillers" that chocolate manufacturers like to slip into their products. (4)
Chill out: Dark chocolate has been shown to correct imbalances in the body related to stress and may significantly reduce levels of stress hormones. (5) Anyone else grabbing for a chocolate bar when something (or someone) is driving you nuts? We get it. Grab a hunk of dark chocolate or keep a few bites of the recipes below handy and you'll get through it.
Get Smarter: Researchers have found that those who consumed flavanol-rich chocolate, wine or tea scored significantly higher on cognitive tests than those who didn't. (5) We've talked about how much we love flavonoid rich foods here, but these antioxidant little bebes can do a whole lot for your mental and physical health.
Prevent Cancer: According to the American Cancer Institute: (4)
"Given chocolate's rich supply of flavonoids, researchers have also investigated whether it may play a role in cancer prevention. The studies in cancer prevention are still emerging. A recent review of studies on the cancer protective properties of cocoa concluded that the evidence is limited but suggestive. More rigorous studies should be conducted on chocolates' cancer protective role, concluded the author, because it provides 'strong antioxidant effects in combination with a pleasurable eating experience.'"
How to Buy It?
When possible, you want to get chocolate that's 70% or higher cacao content. In an ideal world, you want to prioritize buying fairly traded and organic. Your dark chocolate of choice should also be made from cocoa butter, not palm and/or coconut oils. Our favorite chocolate is Lily's Sweet Chocolates which is simply sweetened with stevia (trust us, it actually tastes good).
Things you'll want to avoid are those chocolates bars that are 'processed with alkali' or 'dutched'. This process involves "adding any number of agents, most commonly sodium carbonate dissolved in water, directly to the powder, liquor or cocoa nibs and then allowing the mixture to react". (6) This also greatly reduces all the health benefits noted above.
Want the Recipe?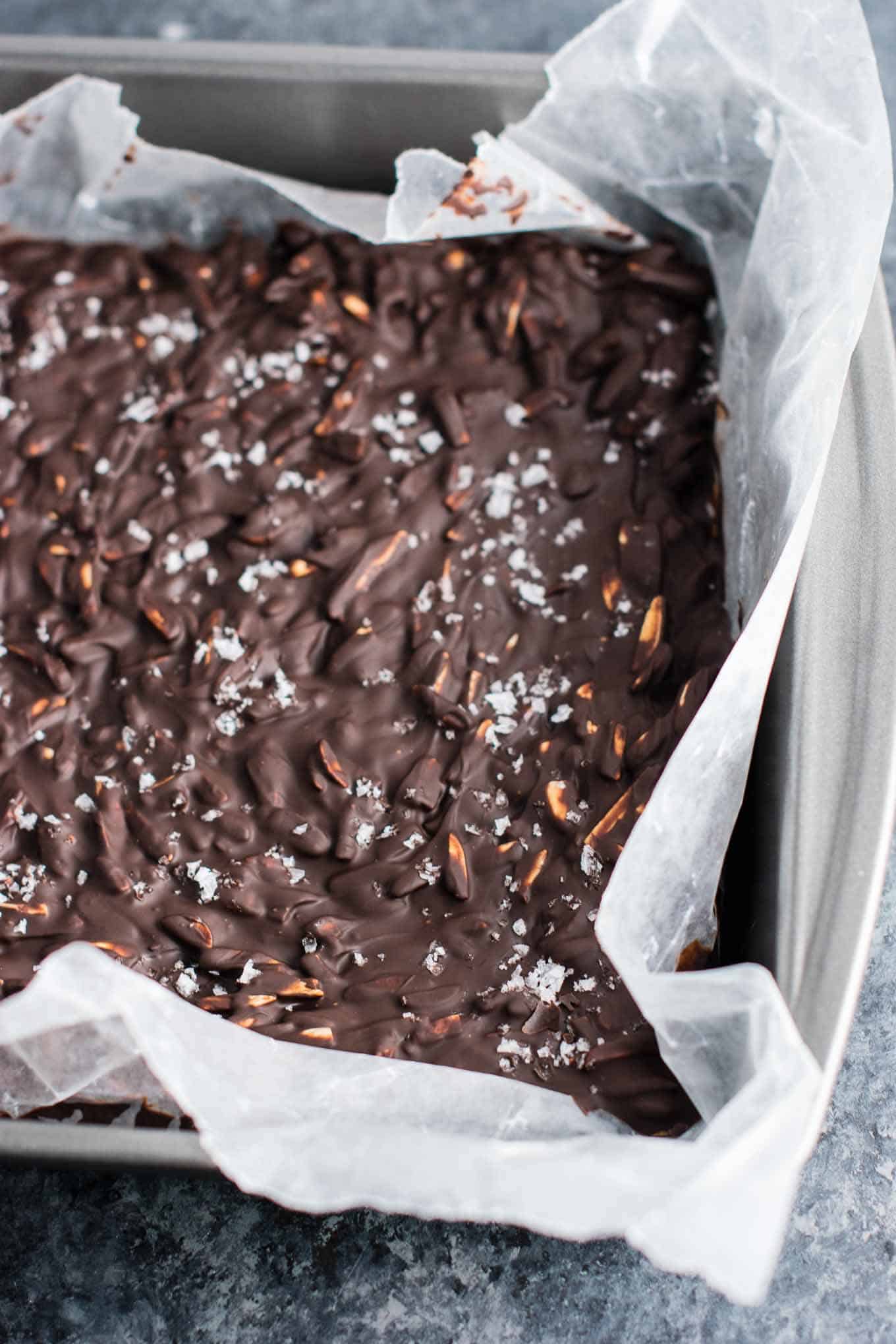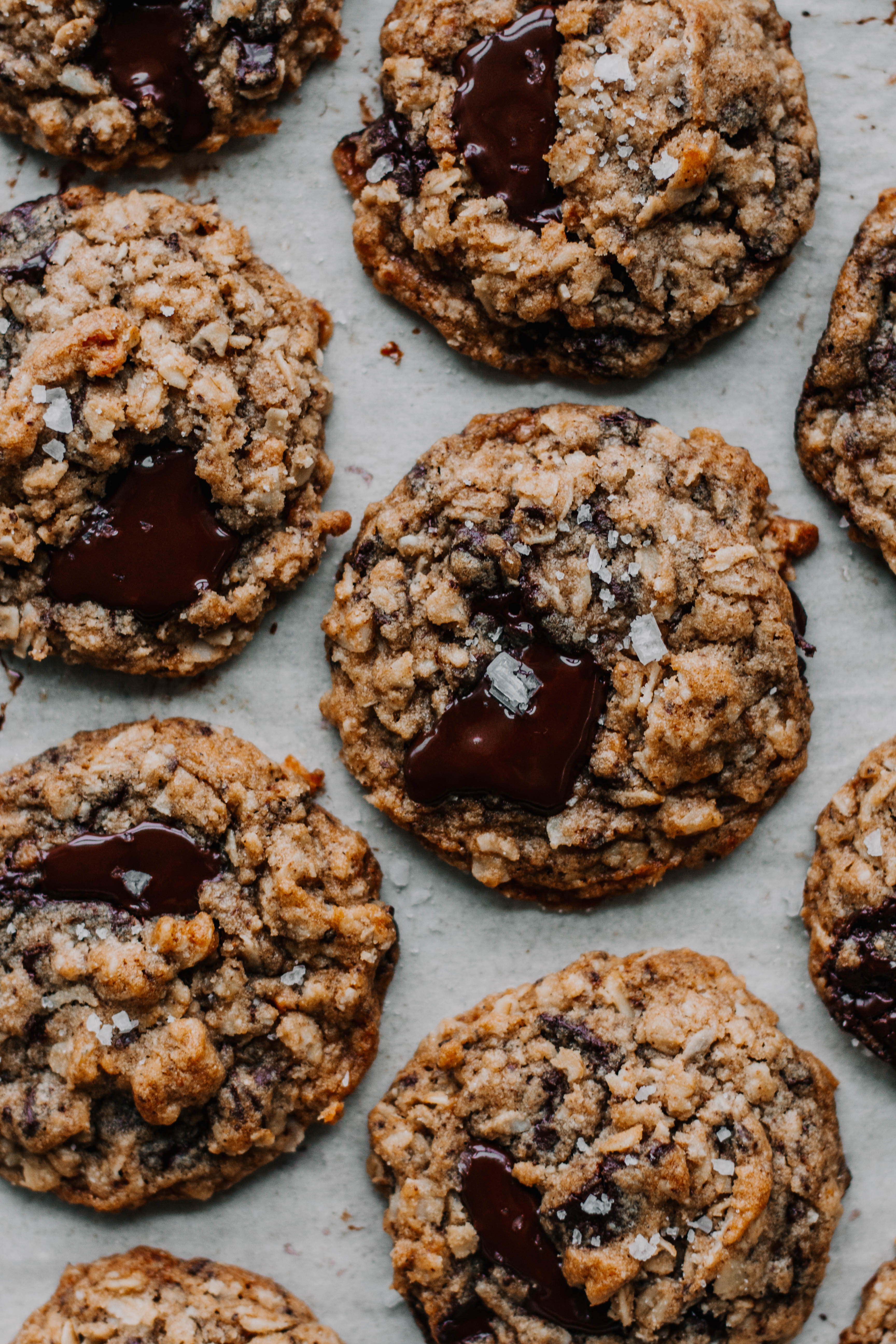 Double Dark Chocolate Cookie Dough Icecream by Broma Bakery