Dates

What is It?
Although around for thousands of years, dates are recently becoming popular again as people start to realize how nutritious and absolutely scrumptious they are. First off let's start by clarifying that dates are a fruit and are mostly sold dried around Western Countries. According to this article, dates (coming from the date palm tree) are known to have come from the area that is now Iraq. However, certain articles suggest that Egyptians once made wine with them a lot earlier as well.
Believe it or not, there are nearly 30 types of dates out there but the 'main' types we hear about are dried, semi-dried, or soft. The type is characterized by its freshness as well as the amount of sucrose and fructose within them.(1) You'll like find the 'Medjool date' at your local grocery store or Whole Foods. These are a deep brown skin color and have a sweet caramel-like flavor.
What are the Benefits?
Medjool dates are loaded with many vitamins and minerals (2)
In fact, one serving (100 grams) contains the following (3, 4):
6.7 grams fiber (26.8 percent DV)
696 milligrams potassium (19.9 percent DV)
54 milligrams magnesium (13.5 percent DV)
0.25 milligrams vitamin B6 (12.5 percent DV)
Dates are also really high in fiber (which you know we love as discussed here and here) which help with digestion and overall weight control. They also contribute to an overall healthy gut bacteria which will help you in more ways than one! This study shows that 21 people who consumed 7 dates per day for 21 days  had a significant increase in bowel movements compared to when they did not eat dates. Trust us, this is ideal! Immediate elimination of food helps prevent weight gain and bacterial overgrowth in your gut. In layman's terms, this sh*t is good. Check out our other favorite fiber filled ingredients here and here.
Your brain will also benefit from consuming this dried fruit. Dates contribution to brain health is attributed to their antioxidant properties and their ability to reduce inflammation (5). They can even prevent the accumulation of amyloid plaque which is that nasty stuff that causes diseases like Alzheimer's and dementia. If you have a big day of meetings or a presentation ahead, snack on some dates and you'll feel ready and focused.
Dates are an amazing sweetener substitute for sugar and agave. Check out our most recent Instagram post here for the tastiest energy ball recipe we are obsessed with. Make sure to not have too much (sugar is still sugar), but this is a great option for those who are trying to cut back on anything refined! Check out this post by Dr. Axe for the healthiest sweeteners (dates are #3)!
How Do I Buy Them?
Like we mentioned above, the most likely variety you'll see in the stores are the Medjool date. You can even buy them already pitted which will save a whole lot of time and sticky fingers!
Want the Recipe?
Date Sweetened Rice Krispy Treats by Feasting on Fruit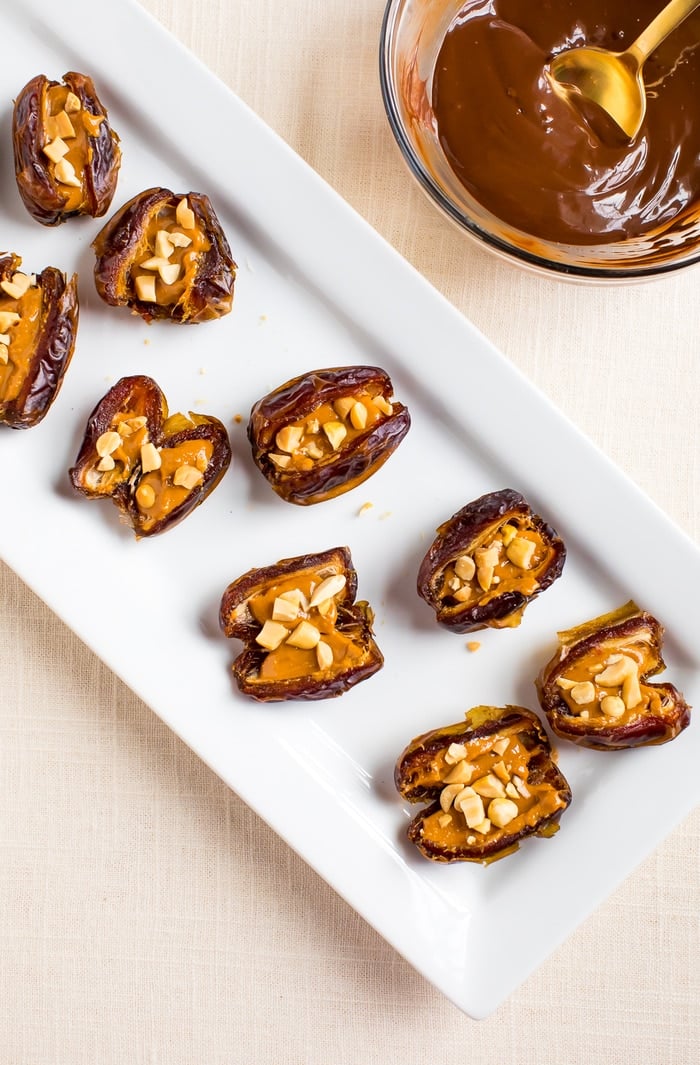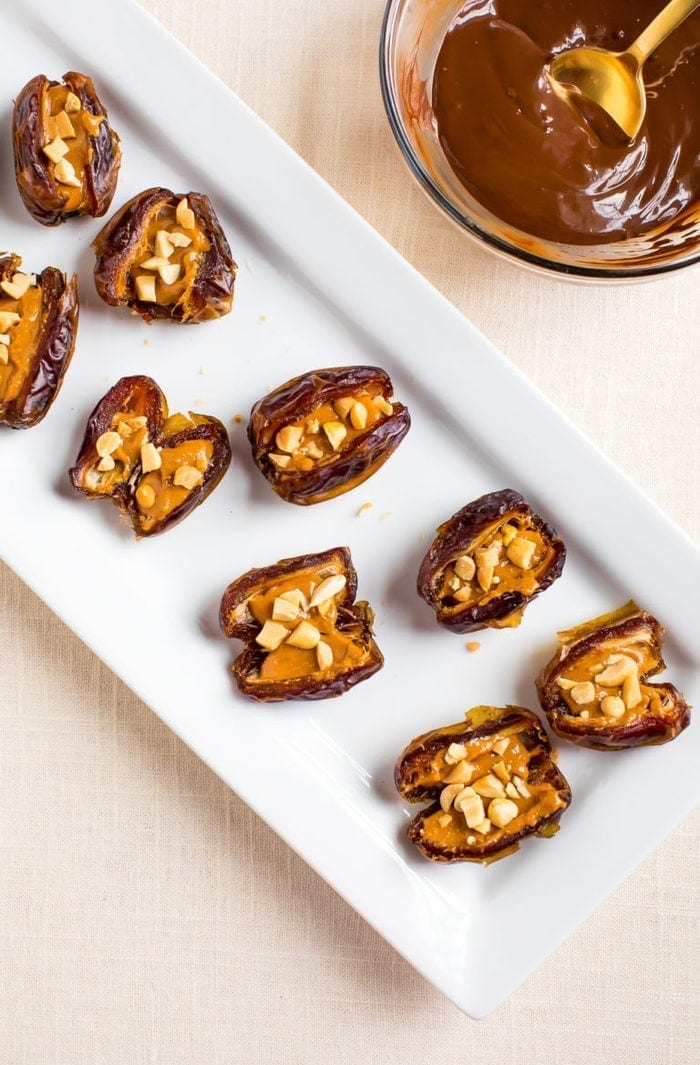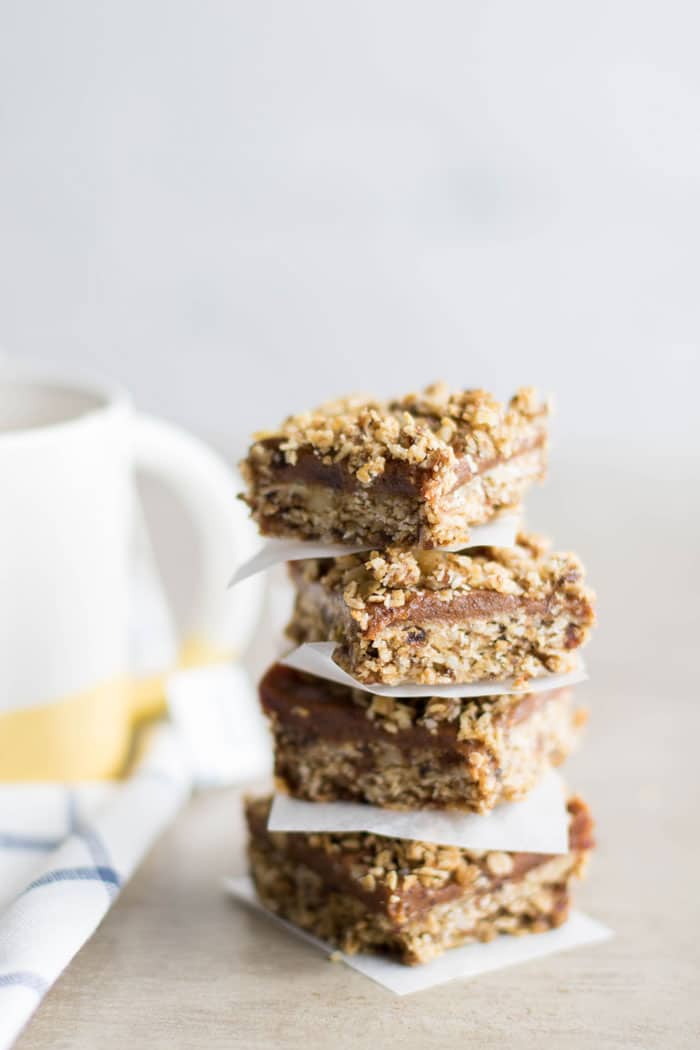 More wrapped dates just because..