14 Homemade Pizza Recipes for Every Taste Bud
Because it's a round up all about ZA, we had to start with the classic : Margarita Pizza. This recipe by a Beautiful Plate spices things up a little and we are OBSESSED.

This recipe just screams cheese plate on a pizza. Grab a couple bottles of wine and your taste buds will be in heaven.

Okay, should we just stop right here? This homemade stuffed crust is Pizza Hut on steroids. GIVE ME right now.

If zucchini can be pasta why not make it pizza too? This one caught our eye because of all. that. cheese. Dying to try this one!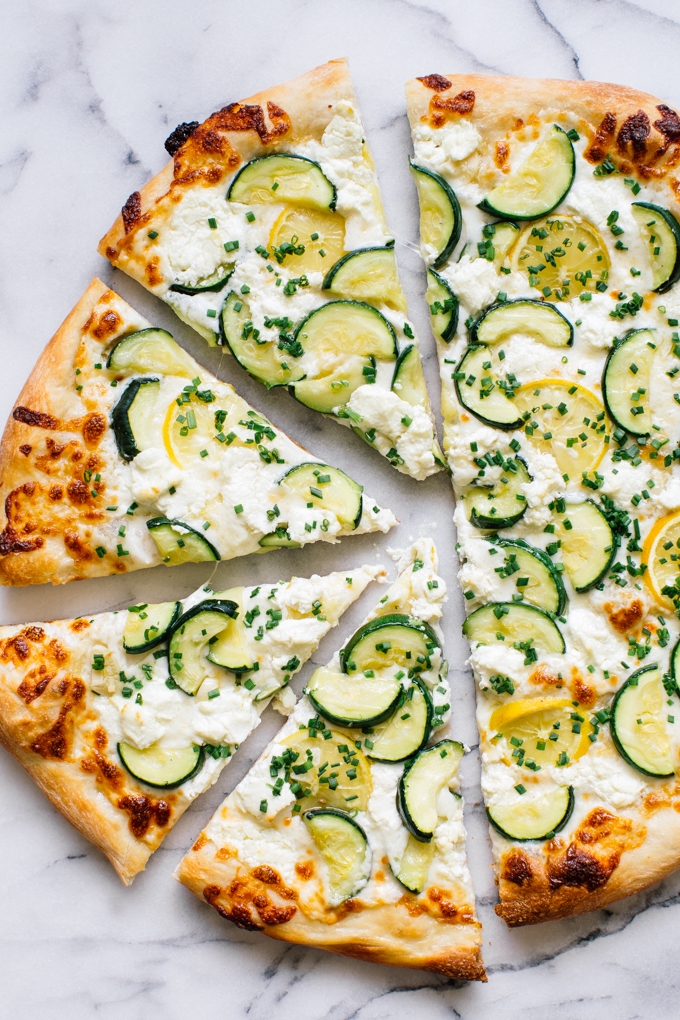 Enough said.
Is anyone else a white pizza over red pizza fan? We're loving on nutty and cheesy white pizza this summer and this recipe certainly does the trick.

If cauliflower can be anything, so can sweet potato! This sweet potato crust is so bright and beautiful we just want to take a bite through the screen.

We're seeing a trend this summer with adding fruit to pizza and we're loving it. The title of this recipe is enough to make you stop scrolling.

Because pizza should be allowed at every meal. This breakfast pizza is so yokey and crispy we HAD to share.

I could literally eat the toppings of this pizza by itself and be happy as can be. Goat cheese is LIFE.
Big fan of the loaded za but trying to keep it clean? Add all the supreme toppings to a cauliflower crust! You won't even know the difference.
Saved the best for last, did we? Buffalo Pizza is by far a favorite in the WTR household. We're staying relevant with the trends and sharing our love for cauliflower everything. This one looks TOO GOOD to pass up
Kidding on the 'last' part, there are just too many good recipes we need to share in this round up. We love the uniqueness of this pizza: naan and blueberries? Who would've thought?
If there were ever a 'healthy' pizza out there, this one would take the cake. This nutrient dense rockstar of a za is topped with things like arugula, onion, asparagus, hummus, and pomegranate seeds. This one will have everyone excited to try, even those who aren't gluten free!