Mother's Day is upon us and we are very much looking forward to spending all the quality time with our moms this weekend. We thought long and hard about the best gifts to get for this year and came to the realization that there is no better way to show our appreciation than making something homemade and personal.
Mom always loved those arts and craft projects you made way back when, so why not stay on trend and make a delicious homemade meal that you can both enjoy together? Better yet, this one only requires a trip to one place: the grocery store!
If you're feeling extra ambitious you can always resort to the 'breakfast in bread' option but we chose to round up some feel-good brunch recipes that you can create and enjoy together. We've got everything from sweet to savory and even added in a cocktail recipe that is both beautiful and complementary to any dish.
Lemon Berry Cinnamon Rolls by Baran Bakery
Photo By Baran Bakery
Photo By The Simply Scratch
If Mom isn't much of a sweets lover, she'll LOVE this breakfast carbonara. I mean, pasta for breakfast? Sign me up!
Photo By Dash of Savory
Wanna keep it healthy-isa this Mother's Day? Try this extravagant yet SUPER EASY avocado breakfast toast recipe. You can even wow Mom with some avocado nutrition facts that you learned here.
Photo By The Wooden Skillet
Photo By Haute and Healthy Living
Photo By Flavor the Moments
Photo By Spices in My DNA
If you're still a little uncomfortable in the kitchen and want to keep it super simple, we absolutely love this fruit salad option. Everyone loves whipped cream!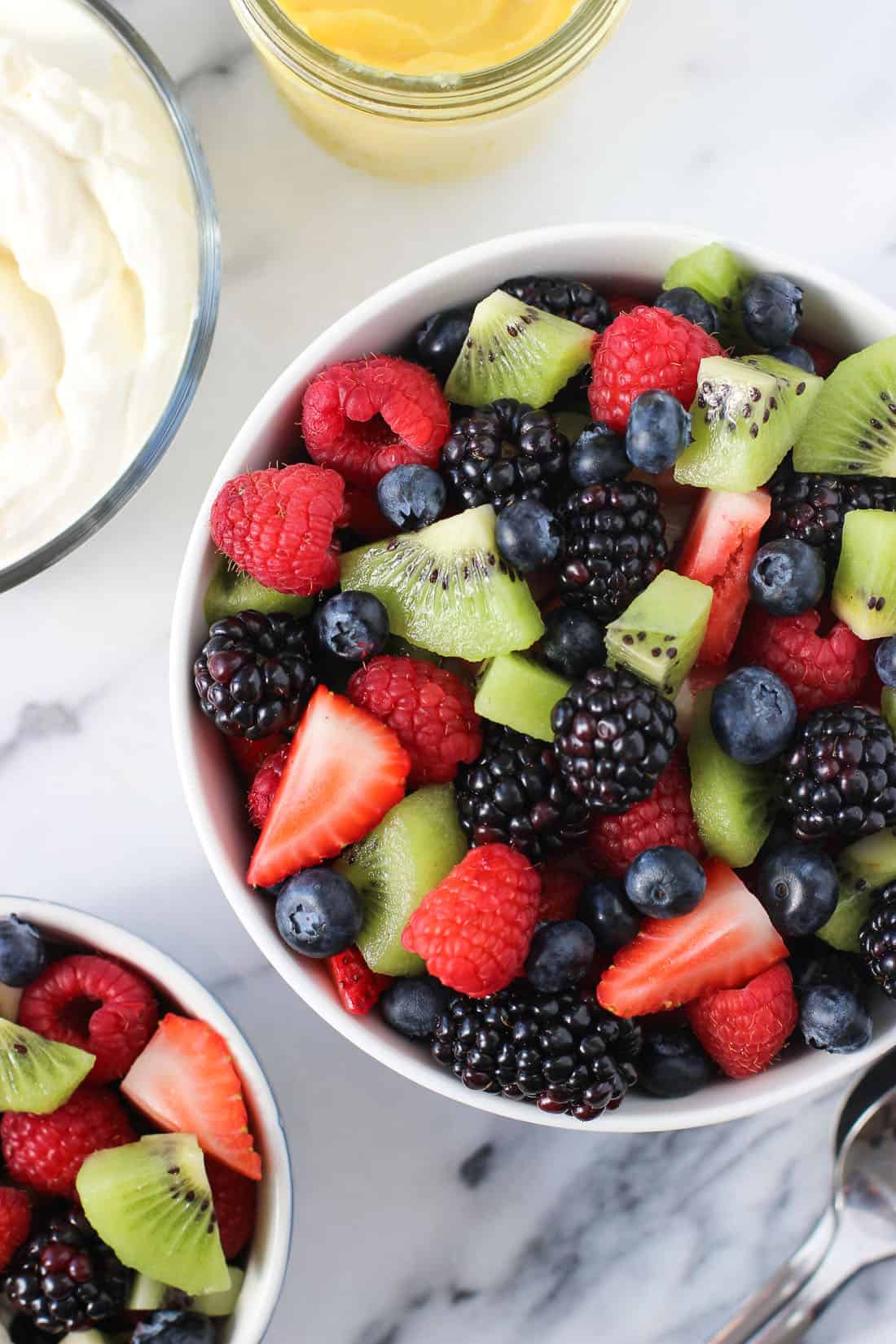 Photo By My Sequined Life
Follow Us On Bloglovin to make sure you NEVER miss a post!
Tag us on @wanttherecipe if you loved or make any of these recipes!