10 Must Have Snack and Meal Recipes for a Long Road Trip
To be honest, I never thought I needed recipes for this type of occasion until I started looking for some to whip up for MY upcoming road trip. Surprisingly, there really wasn't much out there to support my foodie taste buds and strong desire to avoid store bought sh*t. To help you out on your next road trip, I'm sharing the recipes I'm planning to make/pack for my 28 hour cross country road trip!
To let you in on the scoop, I am traveling around the country with my boyfriend as he pursues his professional hockey career. I am beyond excited to cook in a new kitchen and bring you all on the ride with me this year!! We'll be starting out the year in Boise, Idaho so stay tuned for A LOT of potato recipes. Until then, here's what I'm bringing on the 3 day roadie:
1. Hummus Veggie Wraps by Sugar Spices Life
Pre-pack these veggie wraps and stick them in a cooler. You'll have a nutritious, filling lunch without all the crap in the gas station options.
Want the Recipe?
2. Light & Easy Chicken Salad Recipe by Joyful Healthy Eats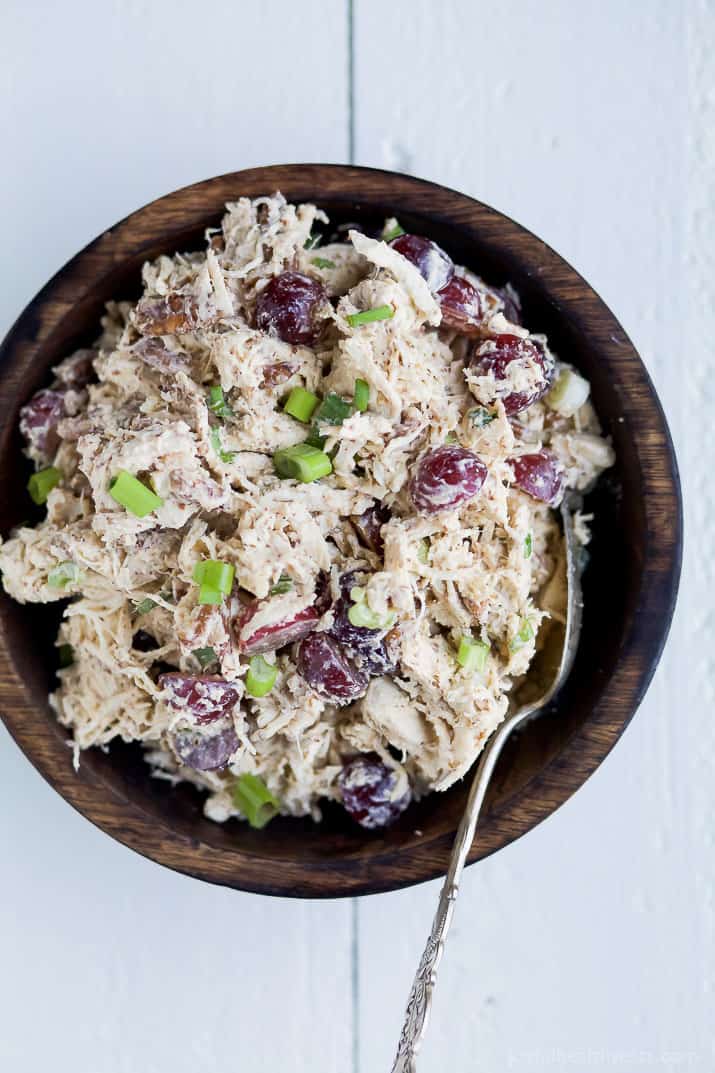 I LOVE this idea for an on-the-road lunch or dinner. You can easily make a big batch of this and make the wraps right in the car. For our roadie, we've got these coconut wraps prepped and ready to stuff with all the chicken salad.
Want the Recipe?
3. Banana Zucchini Oatmeal Cups by Hummusapian
Easy and healthy breakfast to have with your morning coffee on the road. I love how easy these are to eat (even if you're driving) and are kid friendly too!
Want the Recipe?
4. Vegan Chocolate Chip Banana Bread by Vibrant Plate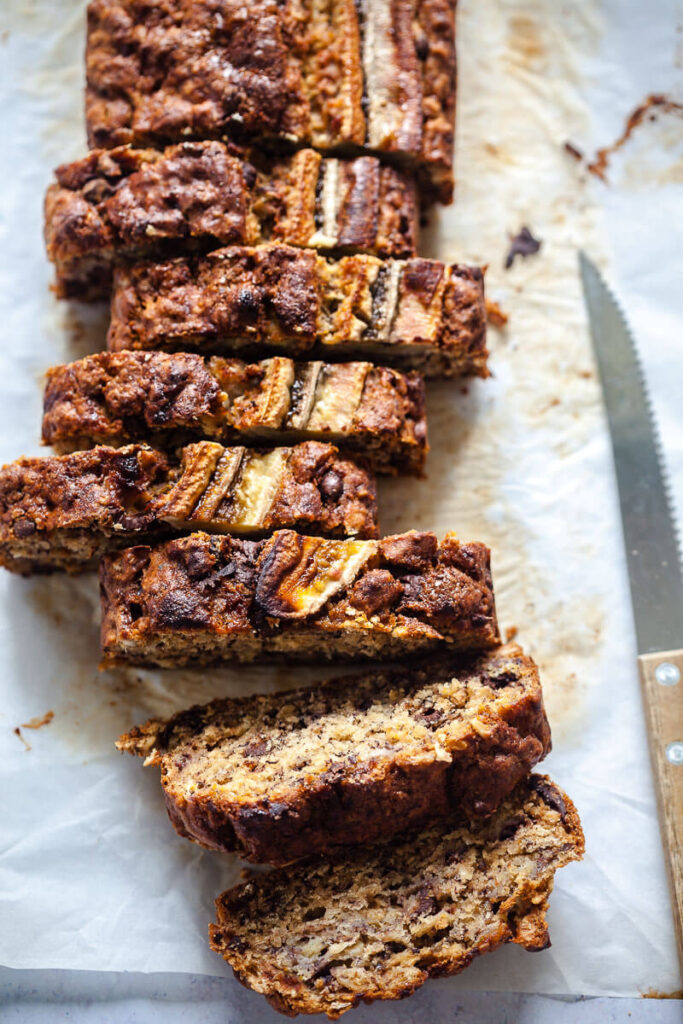 Honestly, I could eat this bread for breakfast, lunch, dinner, snack and/or dessert. Whatever your favorite bread recipes are, they are a must make for any long road trip.
Want the Recipe?
5. Homemade Peanut Butter and Jelly Cups by Handmade Charlotte
Snacks are just as important as meals for a road trip and I'm LOVING these PB&J cups! Healthier alternative to Reese's or a peanut butter sandwich with all the same satisfaction.
Want the Recipe?
6. No Bake, Chewy Peanut Butter Granola Bars by Ambitious Kitchen
Is it clear that I love all things peanut butter? You cannot go on a road trip without packing granola bars. The store bought ones are frankly full of sh*t and thus I HIGHLY recommend making your own, non processed version. These are actually to die for and you can swap with sunflower butter if allergies are a factor!
Want the Recipe?
7. Not So Deviled Healthy Hummus Eggs by Nutrition in the Kitch
Not only do these look amazing but they are MUCH healthier and tastier than those nasty packaged ones you find in the gas station. These are a perfect high protein snack or breakfast to keep you full and focused on the road.
Want the Recipe?
8. Mason Jar Chickpea, Farro and Greens Salad by Cookie and Kate
You know how much we love the mason jar meals, so obviously I'm brining a yummy mason jar salad on the road with me. Spending 3 days in the car is no easy task and thus it's extremely important to fuel yourself with the right nutrients to power through. Loving this recipe for any occasion!
Want the Recipe?
9. Peanut Butter Granola Wraps (souce: the Kitchn)

I'm all about packing small and reusing where possible. Reuse your lunch wraps and peanut butter jar to make these easy breakfast/snack wraps. These are oh so satisfying and delicious.
Want the Recipe?
Everything Dip by The Wellnyss Co.
This dip is a STAPLE for me. It's creamy, delicious, and can be used as a dip or sauce for just about anything. Cut up some veggies and have this as a healthy snack on the road!
Want the Recipe?