One of the best things about ravioli is that you can buy it already stuffed with a variety of different things. Plop it in a pot (or oven) with your favorite sauce and toppings and you have yourself a feel good feast.
I'm not going to lie, I nearly drooled all over my keyboard in the creation of this post. Something about a warm pasta dish in the chilly weather just gives you all the feels. Ravioli is one of those meals that seems fancy at a restaurant but is actually one of the easiest ones to make at home.
Even if your not a pro chef quite yet, this is one that you can whip up to WOW any of your friends, family, or guests. Trust us.
Don't forget, we love to see when you make ANYTHING we share so please snap a pic and email, story, or direct message us with your creation!
ITALIAN RAVIOLI WITH SPINACH, ARTICHOKES, CAPERS, SUN-DRIED TOMATOES
Does this photo not scream 'eat me all autumn long'? MY GOD this looks tasty. This recipe is pesto filled with all of the right complementary ingredients to make sure you are nothing but satisfied.
Want the Recipe?
Creamy Tuscan Ravioli (One Pan, 15 minutes) by Salt & Lavender
Save those sun-dried tomatoes for this cheesy tuscan ravioli recipe. The recipe calls for a cheese stuffed ravioli and we'd have to agree there's no other way to go. You had me at '15 minutes'.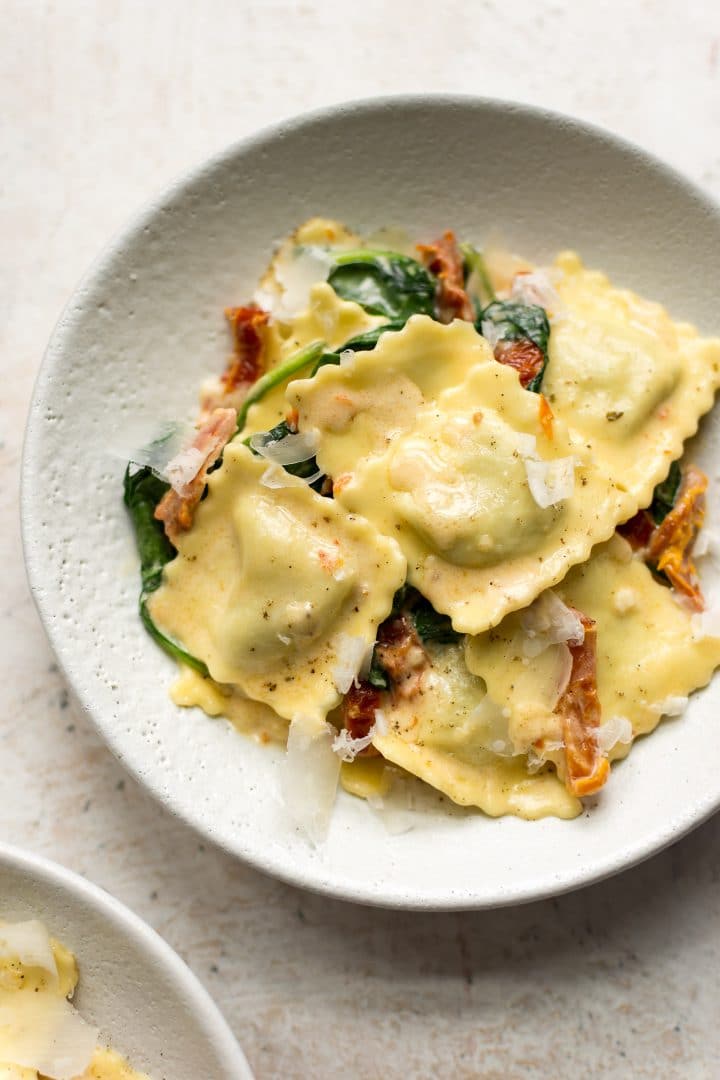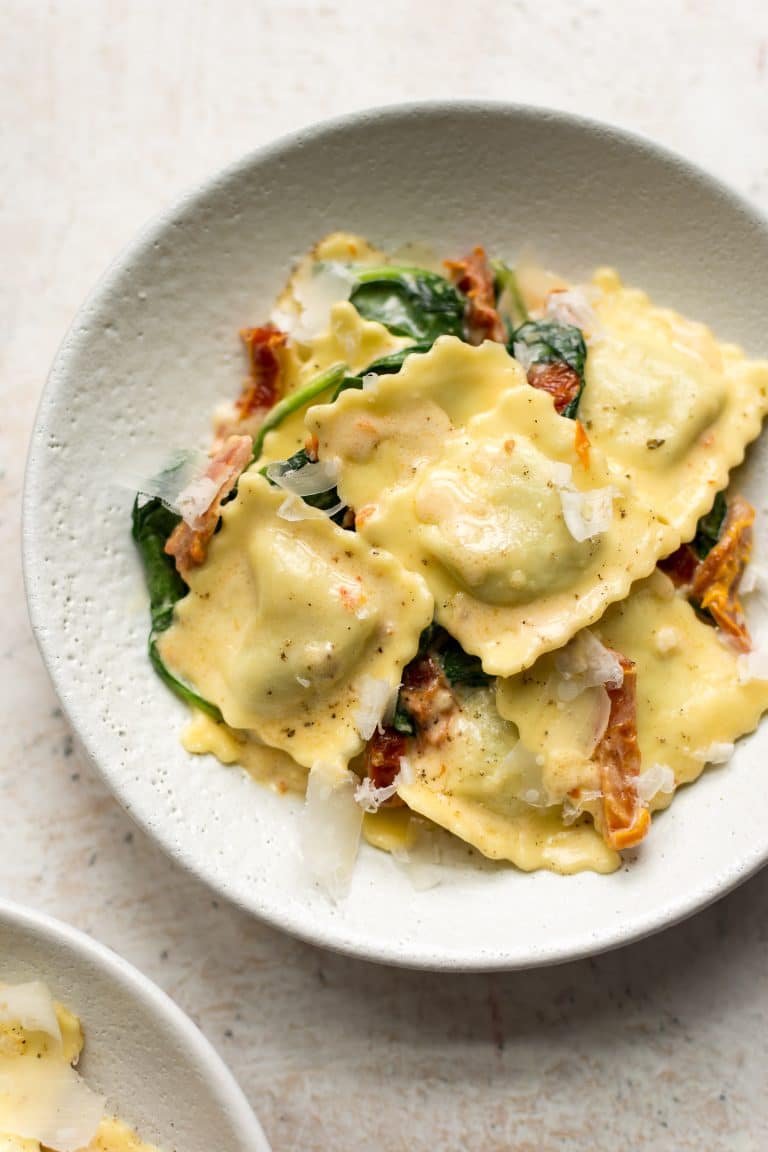 Want the Recipe?
COPYCAT OLIVE GARDEN CHEESY FRIED RAVIOLI RECIPE by Cookilicious
Okay, this is one of those recipes where you're just like nah, that CANNOT be real. I mean fried ravioli, where have you been on all my cheat days? I think this recipe speaks for itself and there are no words that can describe its utter goodness.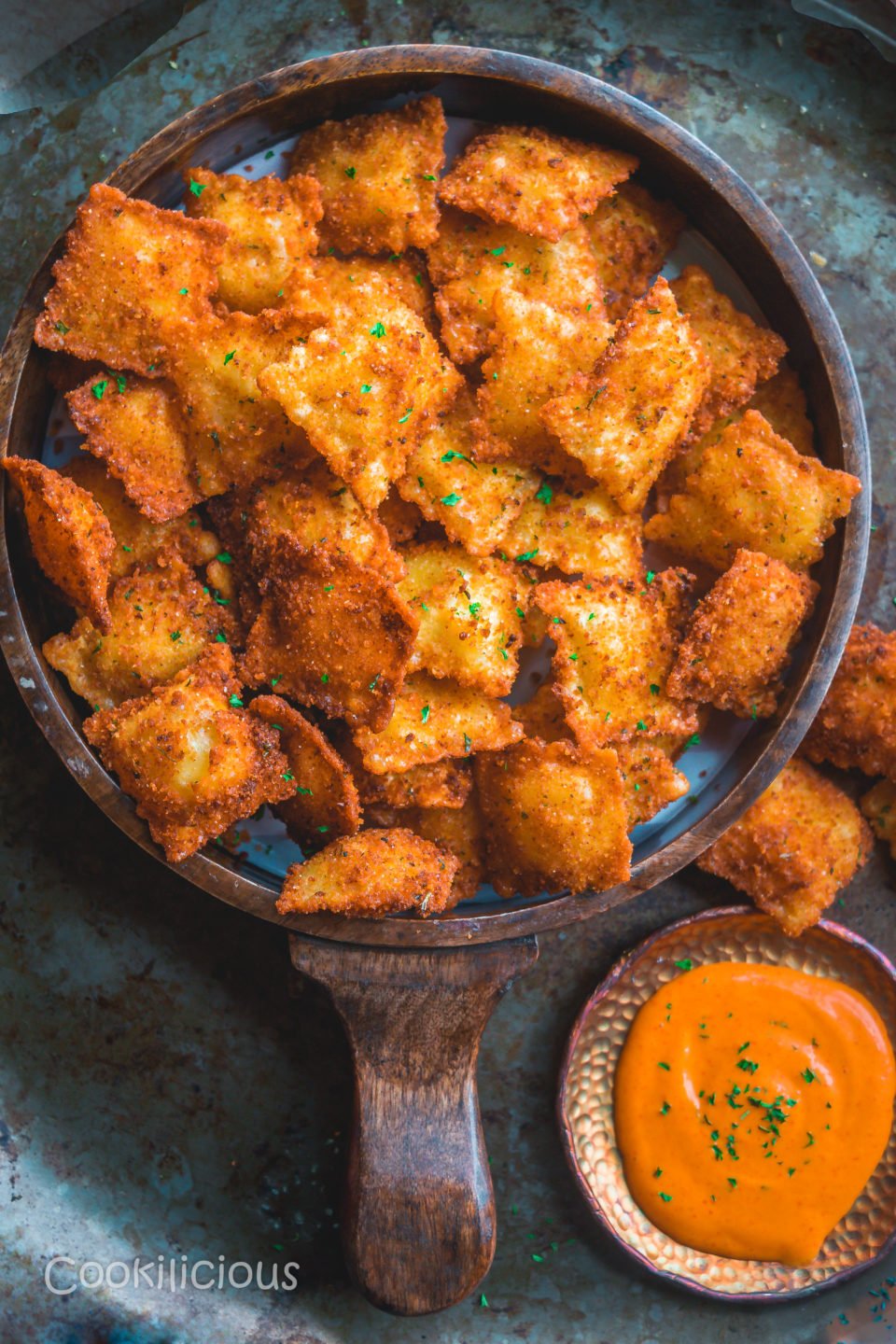 Want the Recipe?
Creamy Spinach and Cheese Ravioli by Peas and Crayons
All I see is cheese and all I know is I want.
Want the Recipe?
Sage Brown Butter Sauce Butternut Squash Ravioli by Aberdeen's Kitchen
You know we all about that squash this season so why not throw it in some ravioli and toss all the brown butter on top? Wow, just, wow.
Want the Recipe?
Mushroom Ravioli with Parmesan Cream Sauce by Inside the Rustic Kitchen
If you're looking for something a little more classic, this is the recipe for you. Anything but boring but super simple and great for any taste bud.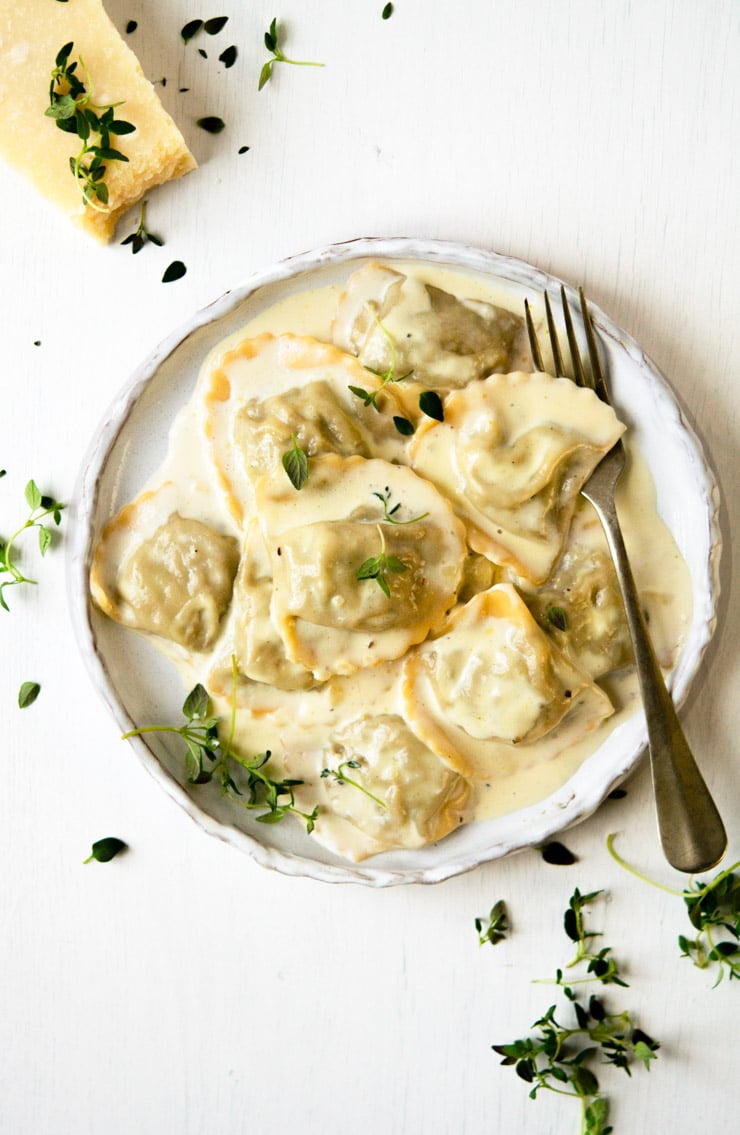 Want the Recipe?
Pumpkin Ravioli with Tarragon by Curious Cuisiniere
Of course we have to share a pumpkin ravioli recipe during PUMPKIN SZN. This one is so insanely delish.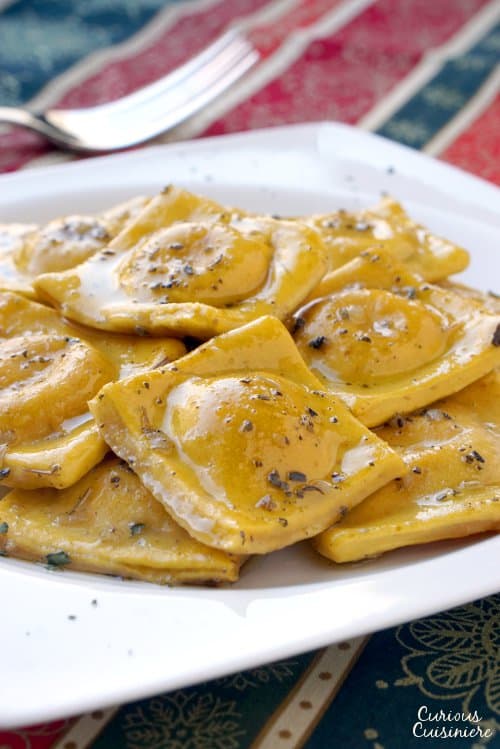 Want the Recipe?