It's cheese board season and what better way to add a unique flair than your own homemade jam or marmalade? It may be easy to buy a jar of jam and throw it into the mix but by doing that, you're sacrificing taste and good quality ingredients. Many jarred jams have preservatives in them which are high in sugar and things that you don't want messing with your cheese plate or stomach. Most jams and marmalade's are only 3-5 ingredients, making them a super easy at home DIY.
We also love this hack as a good way to involve kids in the kitchen. Making jam involves a lot of mashing and little to no complexity and is a perfect afternoon activity for the kids to experiment. Grab a couple different berries and fruits from your local farmers market and plan a fun afternoon for the family.
Peach Orange Marmalade by Flour on My Face
How refreshing does this look? Something about a naturally sweet peach flavor in the summer heat makes you SO happy. This is great for cheese, toast, or just by itself!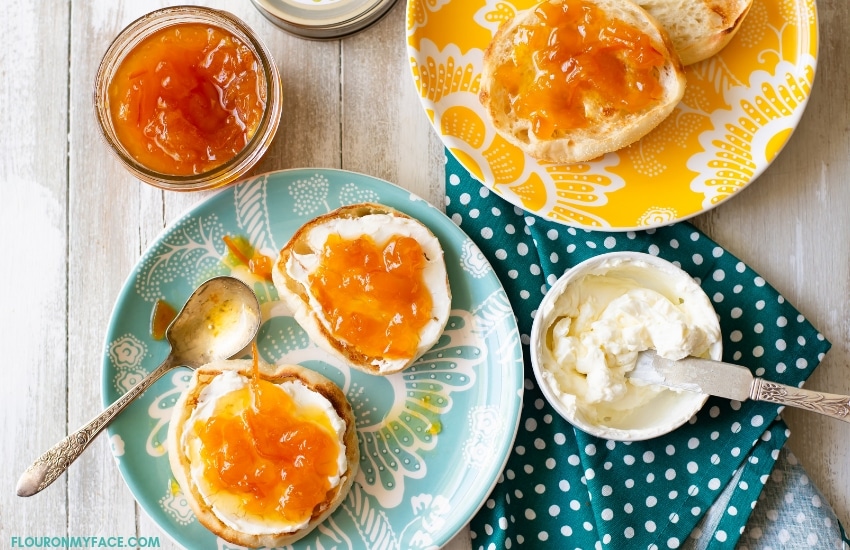 Get the recipe.
Seedless Blackberry Jam by Beyond the Chicken Coop
Who doesn't love an old fashioned blackberry jam? We love this seedless option by Beyond the chicken coup. Easy to store and keep for weeks!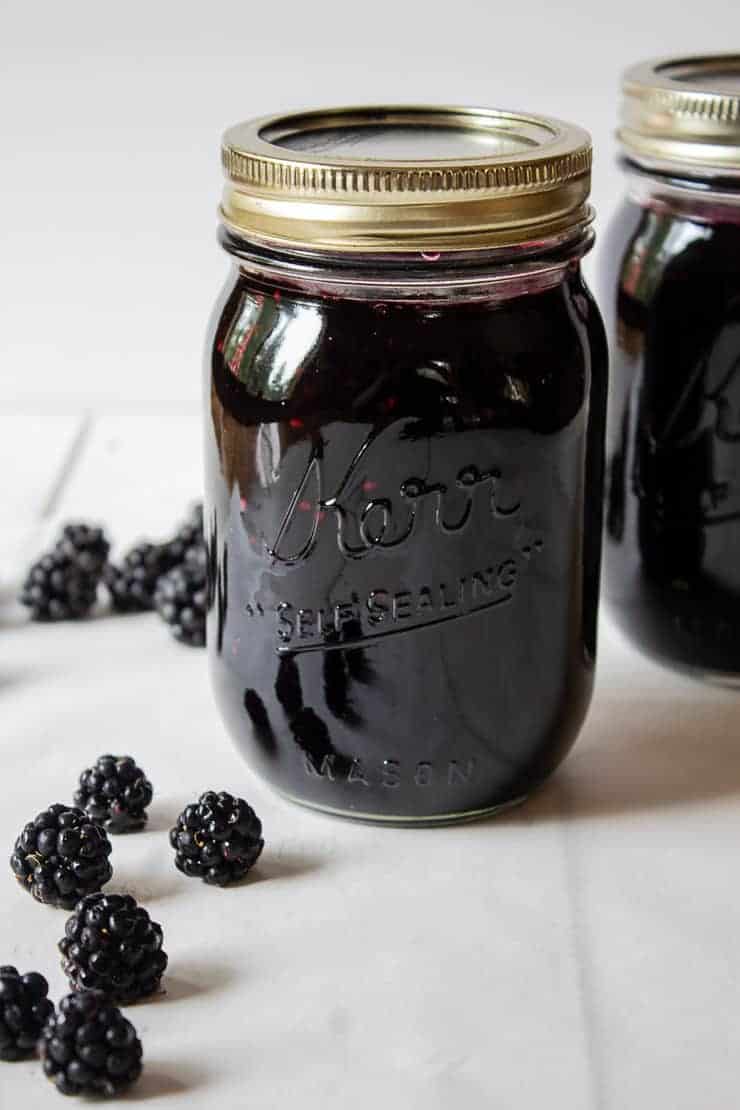 Get the recipe.
Sugar Free Apple Chia Jam by Kiddielicious Kitchen
Now if this doesn't scream fun family activity, I don't know what does! I personally LOVE apple jam and this unique spin on it has me so excited to try ASAP.
Get the recipe.
Small Batch Spiked Strawberry Jam by Saving Dessert
This small batch recipe is the PERFECT complement to any type of cheese and cracker. Simple yet oh so satisfying.
Get the recipe.
3 Ingredient Apricot Jam (+ bonus recipe) by Short Girl Tall Order
How about these homemade apricot jam bars? Enough said.
Get the recipe.
Bourbon Peach Jam with Vanilla Bean (Source: Yummly)
Want a little kick in your jam? We've got the recipe for you. This Bourbon flavored peach and vanilla jam has alllll the flavor you could ever need.
Get the recipe.
Small Batch Grapefruit Jam by Seasons and Suppers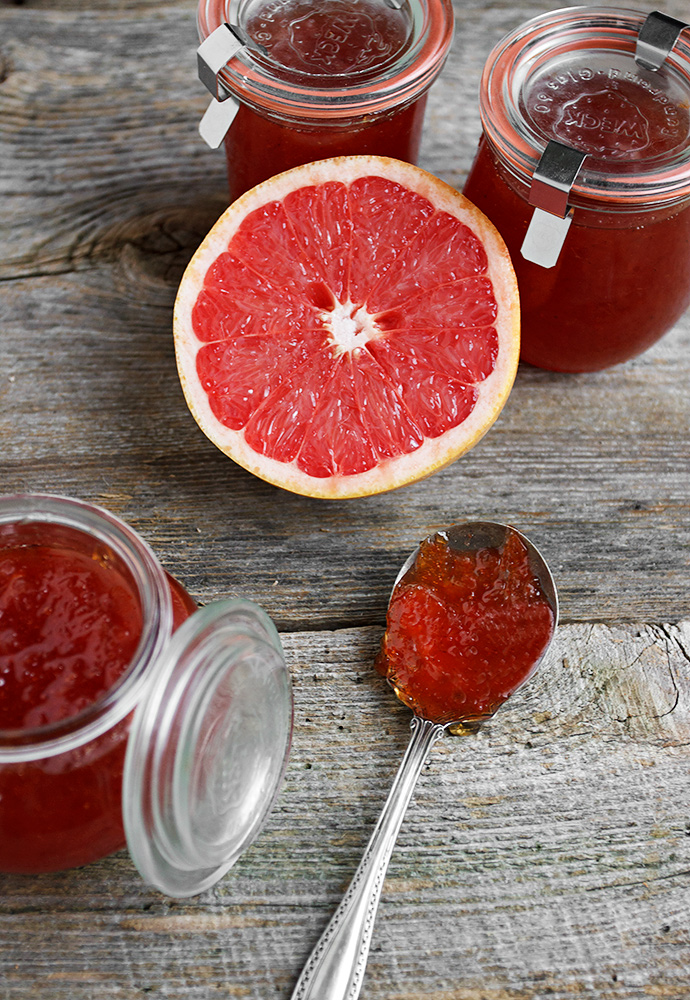 Get the recipe.
3 Ingredient Chia Seed Blueberry Jam by The Busy Baker
We're biased, but blueberry jam is just THE BEST. Just the perfect consistency.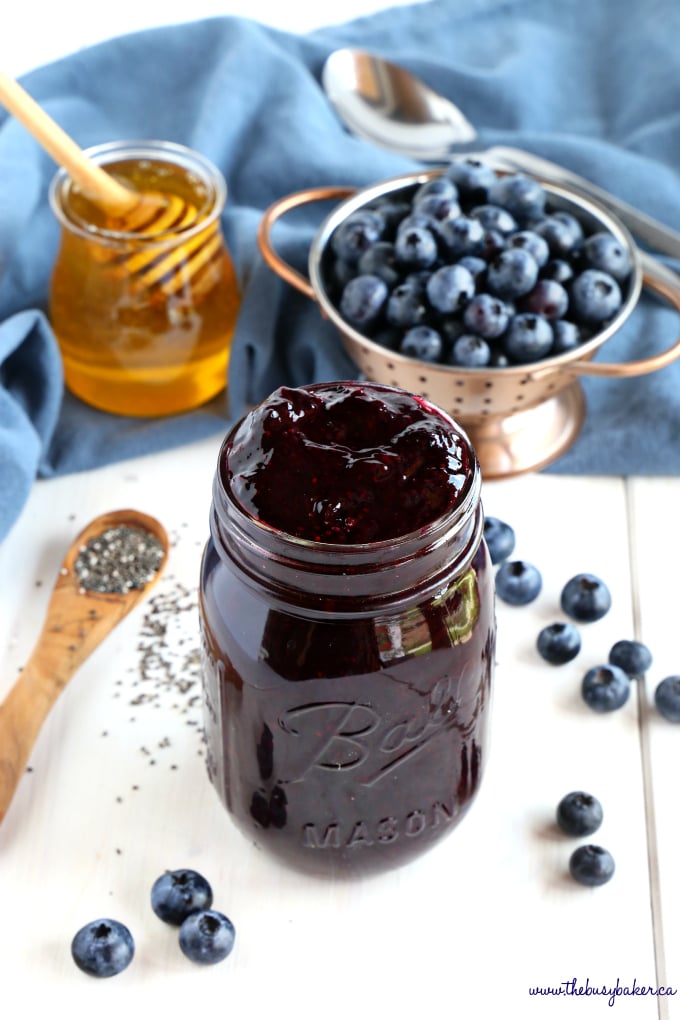 Get the recipe.
Raspberry Jam without Pectin by The Idea Room
Keep it classy and easy with this easy raspberry jam. Everyone is sure to love this DIY recipe!
Get the recipe.