It's that time of year where daylight gets a little shorter and waistlines get a little larger. Don't get me wrong here, there is better time than one that involves insane amounts of delicious food. Being the foodies that we are, Thanksgiving is a clear winner in the holiday category. This year, we thought we'd provide a little extra support to those who want to keep it a little lighter this Thanksgiving season. Lucky for all of us, foodies everywhere are catching on to the health trend and making cleaner, skinnier versions of our favorite Thanksgiving sides. We've pulled together all of the best that we'll be making this year and thought you might want in on the fun. Let's get started!
1. Sweet and Spicy Roasted Acorn Squash by Fit Mitten Kitchen
Want the Recipe?
2. Best Paleo Stuffing (Healthy, Gluten-Free, Grain Free) by 40 aprons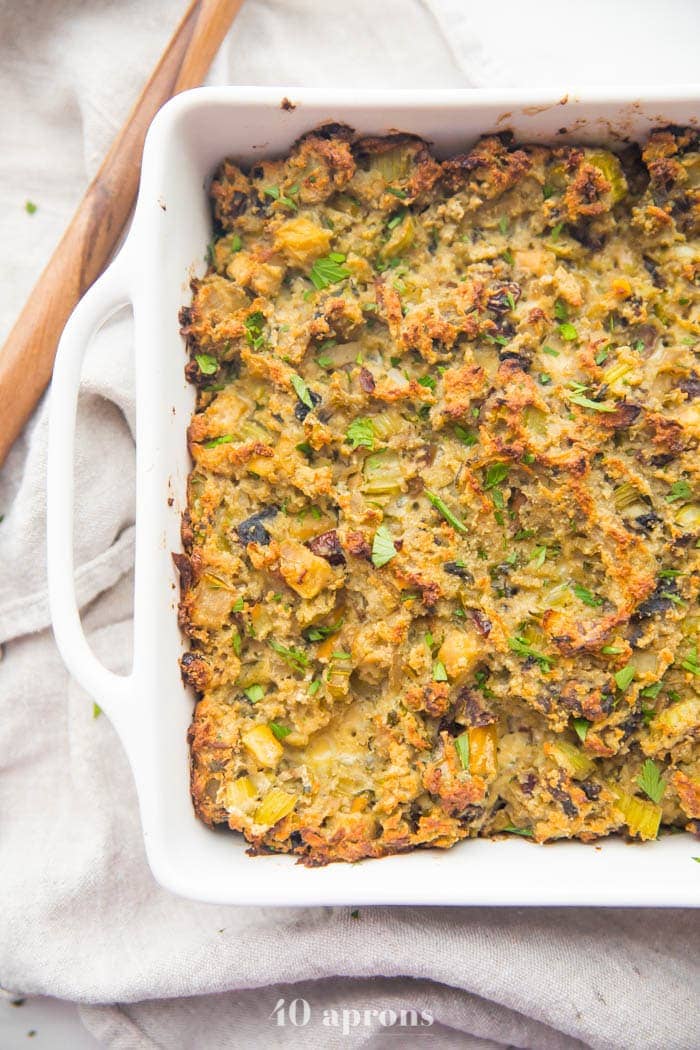 Want the Recipe?
3. Warm Quinoa Brussels Sprouts Salad by Sweet & Savory
Want the Recipe?
4. Prosciutto Wrapped Pears with Arugula Salad (Whole 30) by Cook at Home Mom
Want the Recipe?
5. Maple Glazed Carrots with Goat Cheese & Pistachios by Ambitious Kitchen
We get it, cooking anything for Thanksgiving is a heavy lift. if you're in need of a quick, 10 minute "throw-together" side, we've got the one for you. This one is always a fan favorite in the WTR household and is too easy not to make!
Want the Recipe?
6. Healthy Green Bean Casserole by a Sweet Pea Chef
Want the Recipe?
7. Cauliflower Stuffing by Delish
If you're a total hater of the traditional stuffing or just a vegetarian wanna-be this thanksgiving, this 'cauli' stuffing is actually INCREDIBLE. So healthy and so tasty!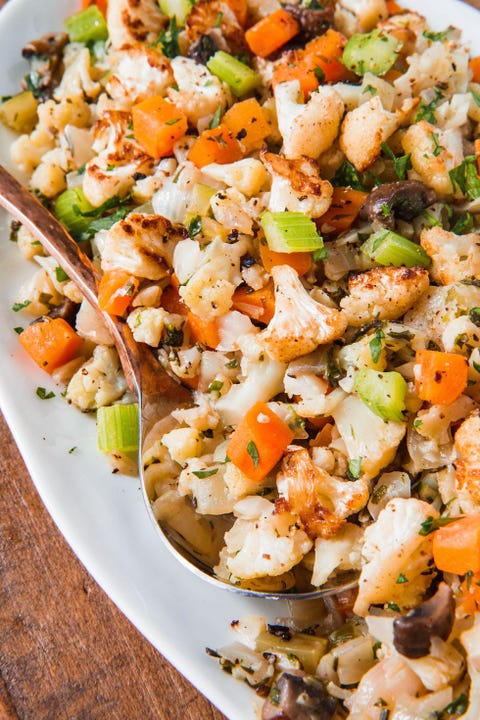 Want the Recipe?
8. Slow Cooker Risotto with Butternut Squash by Well Plated
Want the Recipe?
9. Colorful Beet Salad with Carrot, Quinoa, and Spinach by Cookie + Kate
Want the Recipe?
10. Healthy Roasted Garlic Cauliflower Mashed Potatoes by Fit Mitten Kitchen
Want the Recipe?
11. Brussels Sprouts Au Gratin by The Defined Dish
Want the Recipe?