Thanksgiving is over (finally — right?? Too late this year for me) so we can officially gear up for Cookie Season. I've been annihilating the Simple Mills lil chocolate chip cookies for the past 11 months but me. want. (holiday) cookies.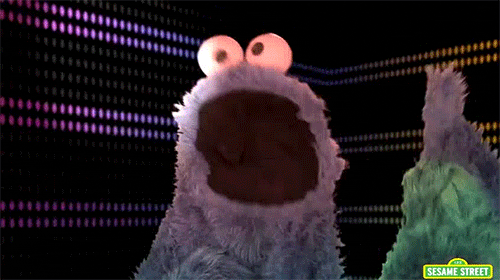 Enter: my wildest cookies dreams. Ever since our cookie swap last year I have been keeping my eyes peeled for creative cookies for this years swap. And I think I have some good ones here. So whether you're in our cookie swap or not, you're sure to impress your friends and family this holiday season with these scrumpy cookies!
1. Chewy Chocolate Crinkle Cookies from Savory Nothings
These brownie-like crinkle cookies are heaven. I make them every year — they have a magical snowy appearance without being overtly colorful.
Want the recipe?
2. Butterscotch Birds Nests from Mother Thyme
Short on time but still wanna be complimented on your contribution to the fam party? Here's your answer. This 4 ingredient dessert is so easy and — oh my lo mein — they're delish. The perfect salty-sweet dessert. You can throw in some peanuts or m&ms to add another dimension but they are simply perfect as is!
Want the recipe?
3. Easy Sugar Cookies from The Lemon Bowl
Your classic must have, must eat, must frame Christmas sugar cookies. These are the ones we always left out for Santa as a kid and I can't imagine a Christmas without 🙂
Want the recipe?
4. Brown Butter Chocolate Chip Cookies from Ambitious Kitchen
Oh weird, we have a recipe from Ambitious Kitchen in our roundup…. can't fight love! These are the perfect chewy on the inside, crispy on the outside cookie. My hubby's FAVE. Plus the brown butter just adds a little something that makes you wanna dunk it in milk, curl up by the fire, and just be merry.
Want the recipe?
5. Chocolate Peppermint Ganache Cookies from Two Peas and Their Pod
Dropped a candy cane? Well drop another and add this subtle detail for the perfect chocolately peppermint cookie.
6. Insanely Delicious Turtle Cookies from The Kitchen Is My Playground
On the 2nd day of Christmas, Want the Recipe gave me to me.. 2 turtle (cookie doves). I just googled why they are called turtle cookies and it said "because the shape resembles a turtle".  Ummm what. All cookies are this shape. Am I going crazy here? Someone please tell me there is a real reason for this. And then make them for me because, despite the confusing name, they're heaven.
Want the recipe?
7. Snickerdoodles from Lil Luna
These are on my list to bake this year because my grandma makes the dopest Snickerdoodles of all time and I need to be as dope of a grandma as her when it's my time. She would send them to me when I was in college and they would be the sugar/ love energy I needed to get through finals. She doesn't send them to me anymore… hmmm… going to reach out to her about that. And then see how these ones compare!
Want the recipe?
8. Dark Chocolate Cranberry Oatmeal Cookies from Amy's Healthy Baking
Jam packed with oats, cranberries and dark chocolate chunks, you'll absolutely love these cleaned up, subtly festive cookies. One could argue that these could also pinch hit for breakfast if you're feeling a bit indulgent…
Want the recipe?
9. Peanut Butter Balls from Live Well Bake Often
Peanut Butter meets Chocolate. It's everyone's favorite duo right?
Want the recipe?
10. 4 Ingredient Peppermint Bark from Fox and Briar
Another super easy, no bake holiday favorite: bark!!! PLUS this keeps for a week so make ahead of time, or ship across the country to a friend and they'll be just as delish as the day they came out of the… fridge.
Want the recipe?
11. Salted Caramel Pecan Chocolate Chip Cookies by Sally's Baking Addiction
The chunks in these are just too good to pass up.
Want the recipe?
White Chocolate Cranberry Macadamia Cookies by Broma Bakery
No one knows baking quite like Broma's Bakery. These are too good to be true.
Want the recipe?