If you read our recent cooking tool round up, you know that one of our favorite items to have in every kitchen is a good quality blender. Not only is it good for making your classic margarita, but a blender can be used to make so many quick dips and meals that you may have not originally thought of before. In today's recipe round up, we're sharing ALL of the best types of meals and/or snacks that you can whip up in no time with just one tool to clean. The best part: all you have to do is throw all of the ingredients into one bowl and you've created a masterpiece. This hack is great for everyone, including beginners.
3 Minute Hummus by Downshiftology
Made from a handful of fresh ingredients, this hummus comes together in less than 3 minutes in your blender. This method also makes it EXTRA creamy and thick.
Get the recipe.
The Best Blender Guacamole by The Baker Mama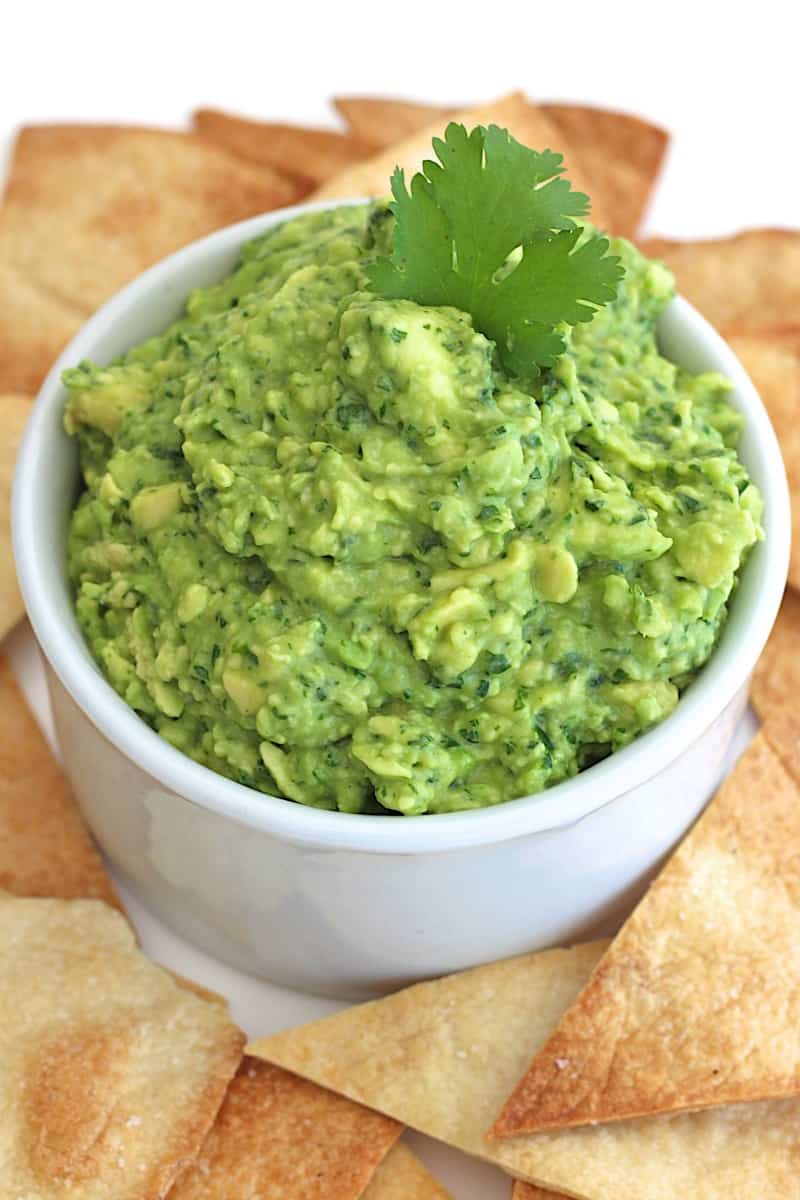 Get the recipe.
Blender Tortilla Soup
If you decided to go with the splurge blender option, it has a heating feature that is AMAZING for making creamy soups. Think of it as a one stop shop with little to no clean up.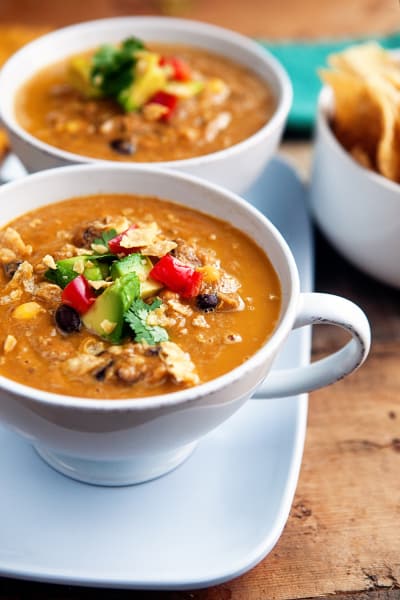 Get the recipe.
Blender Salsa by I Heart Nap Time
Is there anything better than a homemade salsa? Something about it just tastes SO much better than the canned version no matter what you choose to put in it. Throw all the ingredients in and you have yourself a fresh and delicious appetizer.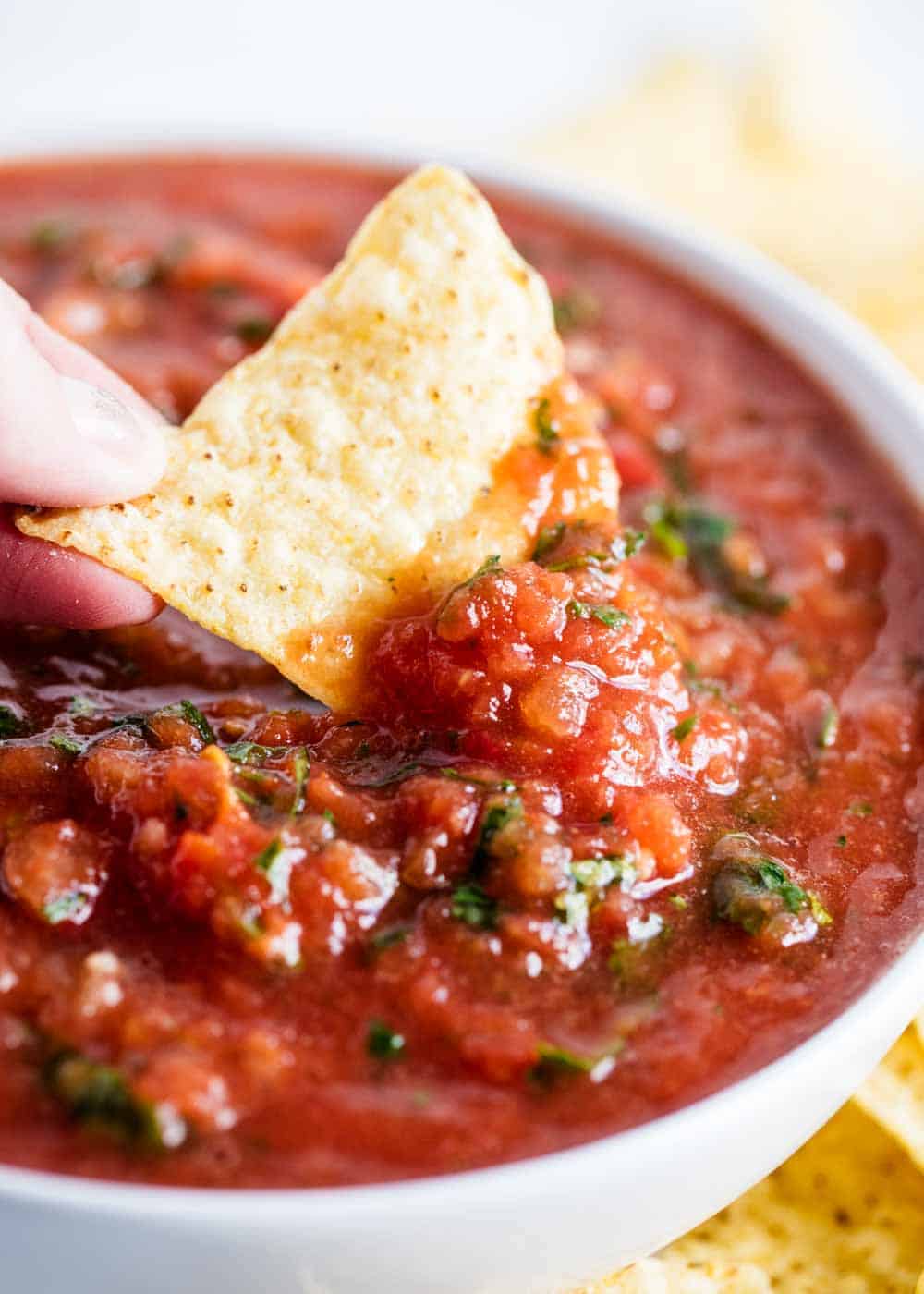 Get the recipe.
Chocolate Tahini Blender Muffins by Soom Foods
It really doesn't get easier than this. Making muffins may seem like a pro-only task, but it is actually one of the simplest baked goods to make (especially when using a blender). You'll want to keep this recipe handy for a busy morning on the go!
Get the recipe.
Vegan Spicy Cream of Corn Soup by Cotter Crunch
Although it's not yet in the cooler temperatures in the Northeast, we just could not stop ourselves from sharing this unbelievable hot and creamy soup recipe. Mix up your use of corn and throw into a blender for a perfect lunch.
Get the recipe.
Paleo Gluten Free Blender Chocolate Chip Banana Muffins by Paleo Gluten Free
Must we say more? These chocolate chip banana muffins just scream happiness. Keep this recipe around for a long time, such a great go to!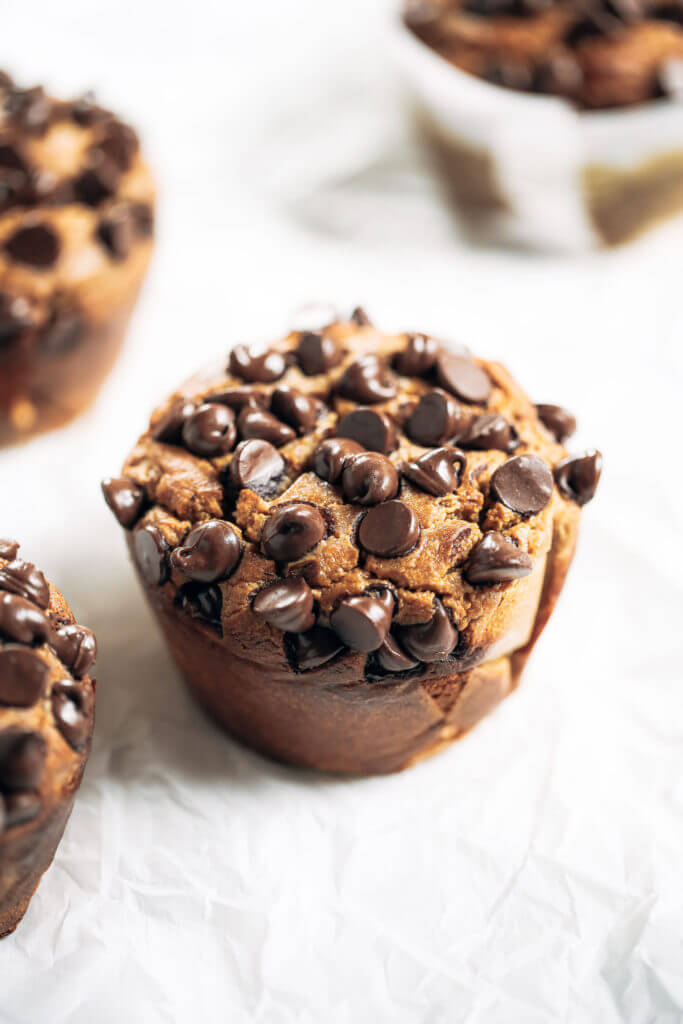 Get the recipe.
Cherry Watermelon Smoothie by Ambitious Kitchen
How perfect is this smoothie recipe for the summer months? We absolutely love eating seasonally and have been enjoying this cherry watermelon smoothie every morning for a delicious and nutritious treat.
Get the recipe.